Download Manuals, Datasheets, Software and more:
Radar and Electronic Warfare
Performance precision and insight for your radar test and electronic warfare design.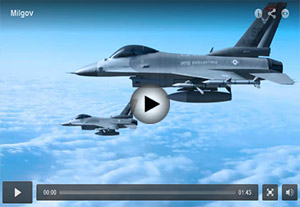 Designing effective electronic countermeasures for radar and electronic warfare threats is a difficult and demanding task. 
From wideband radar implementations to surveillance and band clearing, these applications require greater levels of vigilance each day. 
Tektronix content and tools provides the expertise and innovative solutions to help you meet the challenge. 
Learn more about how to see aspects of your signals that were previously invisible and how to recreate stimuli and environmental factors with impressive fidelity, giving you the insight to increase the capabilities of your systems, shorten your design cycle and build confidence in your final design.