Download Manuals, Datasheets, Software and more:
RSA306B USB Spectrum Analyzer
The RSA306B USB spectrum / signal analyzer might be small but it packs a big punch. It's loaded with features you'd expect from spectrum analyzers twice the size and twice the price. Perfect for everyday tasks. See all spectrum / signal analyzers »
Maximum Frequency Range
9 kHz to 6.2 GHz
Dynamic Range
-160 dBm to +20 dBm
RSA306B USB Spectrum Analyzer
Spectrum Monitoring and Interference hunting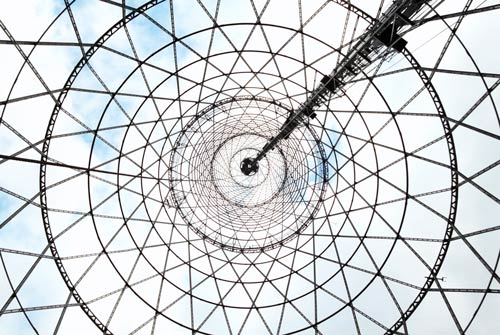 The migration to mobile communications is creating unprecedented pressure for more spectrum capacity in a complex and crowded signal environment. Tek's Real-Time Spectrum Analyzers help you discover and examine sources of interference quickly so you can locate and identify unwanted activity. You can ensure your signal integrity and adherence to compliance standards using the RSA306B, RSA500, or RSA600 for real-time spectrum insights.
Interference Hunting Application Note
Detecting Drones Using a Real-Time Spectrum Analyzer
Highlights
The RSA306B spectrum analyzer's proprietary DPX technology enables precise, real-time measurements packaged in a portable, rugged form factor and easy-to-use software interface.
The RSA306B spectrum analyzer covers up to 6.2 GHz, with 40 MHz bandwidth capture
Reduce manufacturing costs and test time with better test flexibility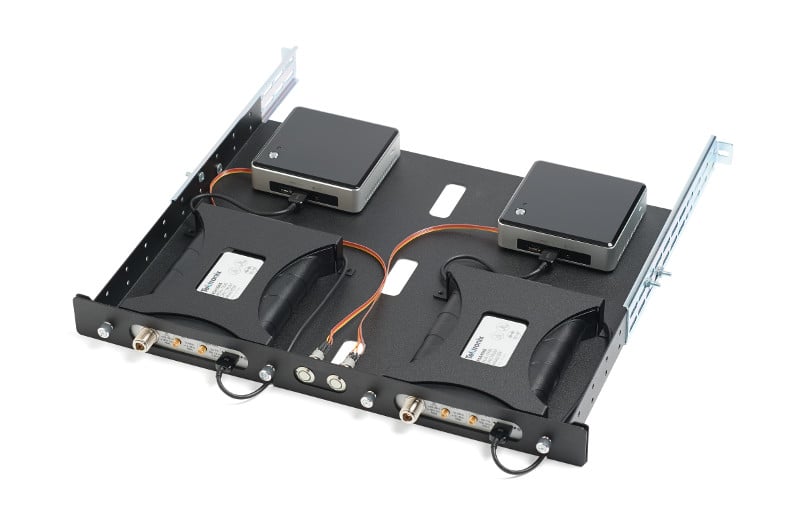 The USB RSA's are a great choice for manufacturers looking for greater throughput and product quality, all while controlling testing costs. The RSA 306B, 500, and 600 units offer support for major Internet of Things (IoT) standards in SignalVu-PC software, come with a complete offering of drivers and code examples, and include testing support for IoT technologies such as WiFi and the new Bluetooth 5.0.
Maximize your student's learning
With our full featured and affordable Real-time Spectrum Analyzers, your students can capture results of experiments, perform analysis, and generate lab reports on their laptops, saving time and optimizing learning opportunities. It's compact and portable size makes it easy to conduct experiments away from the lab in real world environments. 
EMI/EMC pre-compliance Testing
| Model | Frequency Range | Real-Time Bandwidth | Minimum Event Duration for 100% POI | SFDR (typical) | RF Connectors | List Price | Configure And Quote |
| --- | --- | --- | --- | --- | --- | --- | --- |
| RSA306B | 9 kHz to 6.2 GHz | 40 MHz | 15 μs | 60 dBc | Type-N | US $5,720 | Configure & Quote |
 
Tektronix
RSA306B
Tektronix
RSA507A
Tektronix
RSA607A
Keysight
N9322C (BSA)
Keysight
N9000-507 (CXA)
Maximum Frequency Range
9 kHz - 6.2 GHz
9 kHz to 7.5 GHz
9 kHz to 7.5 GHz
9 kHz - 7 GHz
9 kHz - 7.5 GHz
Capture Bandwidth
40 MHz
40 MHz
40 MHz
1 MHz
Standard: 10 MHz
Optional: 25 MHz
Dynamic Range
(DANL to Max Imput)
-160 dBm to +23 dBm
-161 dBm to +33 dBm
-161 dBm to +33 dBm
-152 dBm to +20 dBm
-148 dBm to + 15 dBm (Optional Pre-amp On)
Phase Noise (1 GHz CF, 10 kHz offset)
-84 dBc/Hz
-94 dBc/Hz
-94 dBc/Hz
-90 dBc/Hz (typ)
-102 dBc/Hz
Real Time Capabilities
Yes
Yes
Yes
No
No
Base Measurements
17
17
17
6
10
Country of Origin
USA
USA
USA
Malaysia
Malaysia
Warranty
3-year warranty
3-year warranty
3-year warranty
3-year warranty
3-year warranty
Weight
1.6 lbs
7.0 lbs
6.35 lbs
17.4 lbs
34 lbs
Size (h, w, d)
1.2" x 7.5" x 5"
2.65'" x 11.78" x 10.68"
2.95" x 14.12" x 8.75"
5.2" x 15.7" x 12.6"
7" x 16.8" x 14.5"
SignalVu-PC software brings benchtop and field features to the RSA306B
RSA306B operates with SignalVu-PC, a powerful program that is the basis of Tektronix performance signal analyzers. The software controls the spectrum analyzer acquisition and updates measurement displays continuously.
The base version ships free with the product; add options to configure the software for your application.
Download trial Go to the SignalVu-PC Software page
Get software programming examples on GitHub
Highlights
Free base version has 17 signal analysis and real-time spectrum analysis measurements
Paid add-on options for more than 15 advanced measurements including WLAN testing, P25 compliance testing, pulse analysis, modulation analysis and more
FEATURED ACCESSORY
Smart antenna for interference hunting
When combined with a Tektronix USB spectrum analyzer, the Alaris DF-A0047 direction finding antenna, offered by Tektronix, makes interference hunting easy. Lines of bearing are automatically transmitted from the antenna to SignalVu-PC Map software, enabling fast triangulation on interference sources.
Highlights
Multiple antennas and a user-selectable preamplifier cover a broad range of interference frequencies and levels
Integrated compass transmits angle information to SignalVu-PC for automatic creation of lines of bearing on the map
Powered by USB