Download Manuals, Datasheets, Software and more:
Manage It All From Here
The CalWeb online portal frees you from the manual management of your entire calibration program. Simplify workflows, eliminate overdue calibrations, and streamline audit compliance with CalWeb. With access to CalWeb data and tools, you'll save time and reduce calibration program complexity. Every day, thousands of Tektronix calibration service customers in mission-critical industries rely on CalWeb for audit compliance and increasing engineering uptime.
With CalWeb, you can:

CalWeb Options
CalWeb Essential
Provides all the essential tools to make global service management easy, efficient, and stress-free for your team
Included as part of Tektronix service
CalWeb Ultra
All the goodness of CalWeb Essential plus valuable features such as:

Asset Management
Out of Tolerance Case Management

Easily upgrade from within CalWeb Essential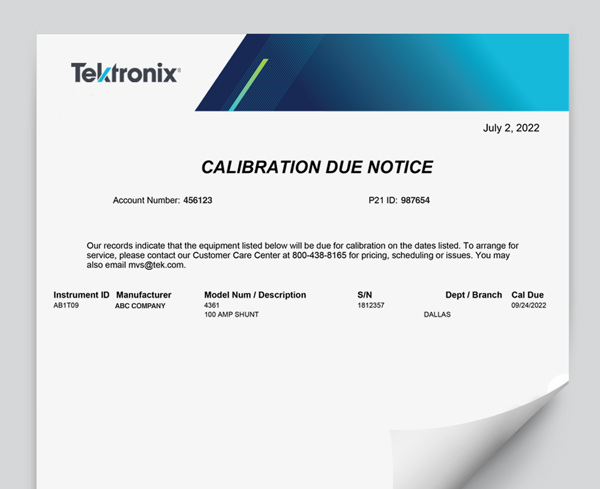 Efficiently Prepare for Service
Store all your asset information in this simple, configurable tool to make it easy to manage your program, from anywhere.
Know what's due for calibration, and when, with auto notifications and reporting
Generate a quote request and view received quotes
Understand your current and forecasted costs
Create barcode stickers for all your equipment, setting yourself up for easy information access
Smooth Service Ordering and Tracking
Use the portal to schedule service and track your units that are in for calibration service, whether your equipment is serviced onsite, at a local lab, or at the Tektronix factory. The dashboard provides instant visibility into your program.
Order and schedule calibration service online
Check assets in and out with ease, using barcode scanning
Generate any necessary documents – shipping labels, packing list, etc.
Receive updates on calibrations in process
Communicate with technicians about your assets
Receive Out of Tolerance notifications and other calibration service results
Case management for Out of Tolerance events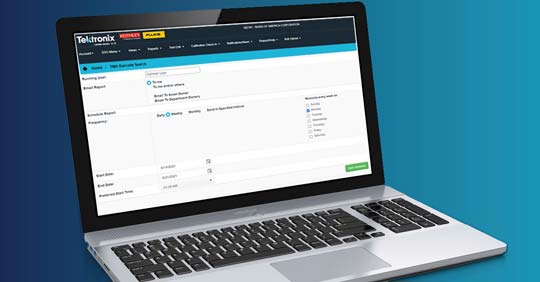 Analyze and Optimize Your Program for Efficiency
CalWeb's reporting tool makes it easy for you to understand the important trends of your calibration service program.
Utilize the included standard reports, including calibrations due, work in process, and delivery metrics
Satisfy your company's internal metrics by creating custom reports
Analyze your service history – which units require calibration more often, which units are aging out?
Analyze your billing history – which units are costing the most, or might need replacement? What is the billing pattern from your calibration service provider?
Use the CalWeb Procurement Module to make instrument purchase and repair decisions
Pass Audits with Ease
When you manage your program with CalWeb, everything you need for audit compliance is stored at your fingertips for instant access.
Scan the equipment barcode or use the advanced search function to easily find your equipment details, and access equipment certificates and datasheets
Instantly produce audit logs, asset history, service history, and payment history on demand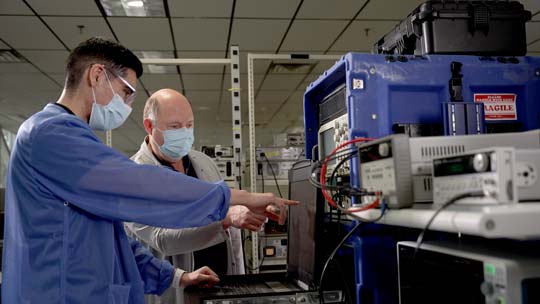 Get to know CalWeb
CalWeb Overview
CalWeb Quick Start
Manage and View Your Assets
View Asset Service History
View Work in Process
Maintain Audit Compliance
Instant Visiblity
CalWeb My Reports
Customer Managed Assets
Request More Information or Arrange a Demo:
Additional Resources