Download Manuals, Datasheets, Software and more:
Software-based Algorithm Testing Skips Custom Hardware

Engineers who quickly need to iterate on their algorithm design no longer need to be held back by the long timelines associated with hardware development. The Tektronix RSA7100 Series acts as a real-time vector signal analyzer, able to stream up to 800 MHz of I/Q data gap-free, and can also host custom applications thereby accelerating the development of new algorithms while using an off-the-shelf solution.
The 5 or 6 Series B MSO oscilloscope with SignalVu-PC software saves users time and unneeded costs when qualifying single or multi-emitter EW algorithms. With up to 8-channels available, the oscilloscope performs as a multi-channel EW analyzer using the hardware digital downconverters behind each channel to efficiently capture signals up to 2 GHz wide and up to 10 GHz high in frequency in the form of I/Q. Pulse analysis displays and measurements are available to automate the capture and analysis of pulsed radar parameters simultaneously across channels.
Accelerate Algorithm Prototypes
Keithley products are ideal for automating DC characterization at low currents and high speeds, while Tektronix Real-time spectrum analyzers can perform wide spectrum measurements faster than any other.
Resources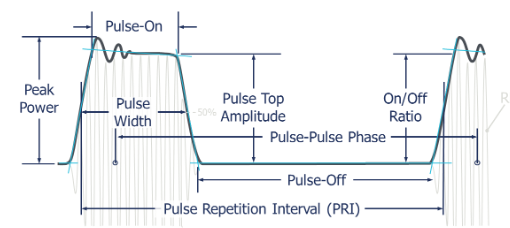 Application Note