Automotive Ethernet Testing

Automotive Ethernet Testing
Achieving Reliability and Interoperability
ADAS, smart safety systems, and human to machine subsystems generate vast amounts of data to transport throughout a vehicle. Furthermore, requirements for greater integration between vehicle subsystems are driving fundamental architectural changes: moving from simple ring networks to more complex topologies, including gateways connected to a backbone.
Automotive Ethernet stems from proven IT technology and serves the needs for both capacity and integration. Unlike non-automotive Ethernet, the automotive bus uses unshielded, single twisted-pair cabling designed for lower weight and cost. It uses PAM3 modulation to achieve high data rates and reliability.
The automotive standard has its origins in Ethernet, but incorporates significant changes at the physical layer to meet automotive requirements. The first version of the standard is known as BroadR-Reach and is being supplanted by the IEEE versions known as 100BASE-T1 (P802.3bw) and 1000BASE-T1 (802.3bp).
To insure the interoperability of hardware and assure reliable vehicle operation in diverse operating conditions, strict constraints are placed on signal levels, noise, and clock characteristics. The testing techniques specified by the standards, although well-established for stationary Ethernet networks, have created new design challenges for many automotive engineers accustomed to working with slower serial buses like CAN and LIN.

Read more about trends driving the connected car
Validating your design
Once a prototype network device is built up, it's time to 'bring up' the design and characterize it to make sure it's within specification.
Tektronix oscilloscopes are an invaluable tool for bringing up and characterizing your Automotive Ethernet design.
Complete characterization under different use cases with advanced measurements and analysis tools
Automated measurements such as amplitude and time measurements, along with statistical analysis and histograms, are a good place to start to check signal quality
Eye diagrams are the fastest way to evaluate PAM3 signaling for noise and signal integrity issues
Jitter analysis tools provide complete profiles of master/slave clock jitter including Time Interval Error (TIE), and cycle-to-cycle, Rj/Dj measurements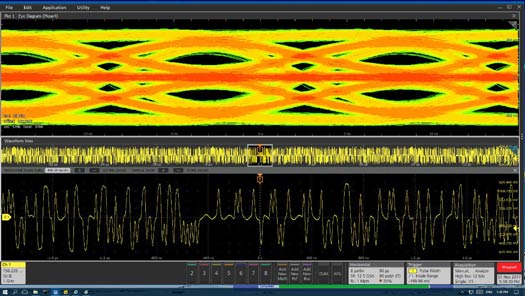 Speed debugging and troubleshooting
It's to be expected that in complex networks systems or components sometimes fail, requiring speedy debug to root cause. Automotive Ethernet's higher data rates and embedded clocking are sensitive to noise and power variations.
Engineers, used to evaluating waveforms as part of their troubleshooting procedure, often find the PAM3 signals more difficult to debug. Also, since automotive Ethernet is a bi-directional bus it can be more challenging to capture the exact signal of interest.
Tektronix oscilloscopes configured with advanced analysis software provide the tools required for quick and effective troubleshooting if you miss the mark on a spec.
TIE and histograms to troubleshoot clock recovery problems
Eye diagrams to quickly evaluate PAM3 signals
Advanced jitter analysis to identify noise sources by determining whether the jitter is random or deterministic
Extended triggering functionality
FFT analysis to isolate sources of interference
Compliance with confidence
With greater integration of subsystems into networked environments engineers have to provide verifiable, objective evidence that every device is interoperable; that an individual ECU will reliably communicate with any other ECU. Requirements also extend to EMI/EMC and ESD testing.
However, the adoption of more complex, high speed Mbps and Gbps serial technologies can be more challenging to test.
Tektronix has been involved in high-speed compliance testing for many years and is applying this expertise to testing newer technologies in automotive. Compliance solutions include support for 100BASE-T1 (IEEE802.3bw) as well as BroadR-Reach. Both adhere to the testing requirements defined by the OPEN Alliance. Tektronix oscilloscopes and spectrum analyzers can also be applied for ESD and EMC testing.
Anatomy of an automotive Ethernet test system
Testing an automotive Ethernet transmitter requires an oscilloscope, appropriate probes, signal source and test fixtures.
Automate your compliance test. Compliance testing software helps set up and execute critical tests for compliance with IEEE P802.3bw(100BASE-T1) and BroadR-Reach V3.2 specification requirements.

5-CMAUTOEN Automotive Ethernet compliance application
5-DJA Advanced jitter analysis application

Probes (differential): TDP1500 (2 required)
Signal source: AFG3252C
TF-GBE-BTP Ethernet test board
TF-BRR-CFD Clock divider
Featured Content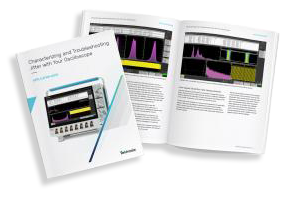 Gives examples of jitter analysis, from basic analysis using frequency and Time Interval Error (TIE) measurements, to more advanced jitter decomposition techniques to help isolate the sources of jitter. Shows examples of jitter measurements using the 5 Series Mixed Signal Oscilloscope on unmodulated clocks, spread spectrum clocks, and serial data.
Download
Validate automotive Ethernet performance and standards compliance
Automotive Ethernet compliance test package automates testing per industry standards
Integrated eye diagrams and optional jitter analysis help validate signal integrity
15.6" high definition pinch/swipe/zoom touchscreen provides more analysis area
Facing challenges in other connected car applications?
CAN Bus Troubleshooting
Faster Time to Market for your Power Conversion Designs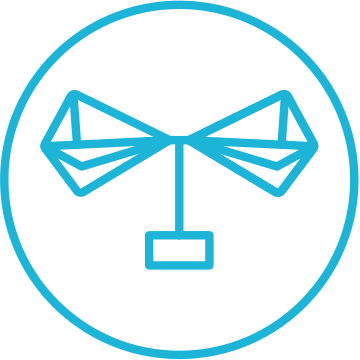 EMI/EMC