Download Manuals, Datasheets, Software and more:

Complete Wafer Testing Services for Mission-Critical Devices
Tektronix Component Solutions offers a complete suite of wafer test development and testing services. With over 60,000 sq. ft. of Class 10,000 (ISO 7) and Class 1000 (ISO 6) clean room facilities, we can help you ensure your wafers are ready for the most demanding applications.
Our capabilities include:
testing of 6", 8", 12" wafers;
analog, digital, and mixed signal test;
at-speed testing up to 33 GHz;
wafer test temperature ranges from 15°C to 200°C.
1.5 μm positional accuracy;
support for vertical and membrane-style probe cards;
bumped-die probing with at-speed testing.
Automated Wafer Test
Beyond standard development and test we offer a wide range of automated wafer test processes that greatly improve accuracy and repeatability, including:
automated wafer handling;
automated probe card changing;
automated optical probe tip inspection;
automated optical probe mark inspection;
automated probe tip cleaning.


Customized Wafer Probing
Tektronix employs a team of electrical and mechanical design engineers that can develop customized wafer probe cards and tests to meet the most demanding requirements.

For projects requiring wafer processing (e.g., wafer bumping, thinning, dicing), we maintain relationships with a variety of domestic and international industry suppliers and offer supply chain management capabilities to enable a turnkey solution for your microelectronic parts.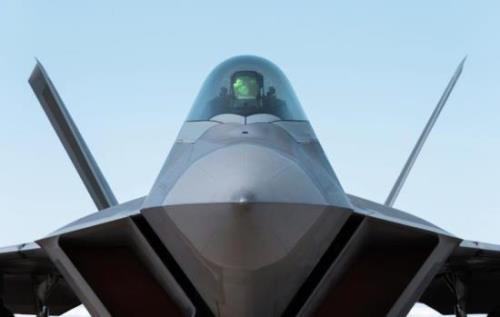 As a proven US-based, ITAR-registered supplier to a variety of defense programs and companies, Tektronix Component Solutions is an ideal partner for defense applications requiring high-performance, mission-critical microelectronics. Offering services and products that include wafer test, IC packaging assembly and test, 2.5/3D packaging, and design & simulation, Tektronix Component Solutions has the expertise and capabilities to meet your requirements for high-reliability microelectronics.
With more than 40 years of experience, Tektronix Component Solutions is the stable supplier that you can trust to deliver on long-term military programs.
Trusted, ITAR-Registered Supplier
Tektronix Component Solutions has been accredited by the U.S. Department of Defense (DOD), Defense Microelectronics Agency (DMEA) as a Category 1A microelectronics Trusted Source for IC packaging/assembly and test services – the highest designation awarded by the U.S. Department of Defense. This enables Tektronix Component Solutions to serve U.S. defense customers with classified program requirements. The accreditation certifies that Tektronix Component Solutions meets stringent product control and security standards in providing trusted microelectronic services. Tektronix Component Solutions also holds certifications in ISO9001/ISO14001 and AS9100D and meets all ITAR requirements.

As an on-shore, ITAR-registered supplier, Tektronix Component Solutions has stringent standards in-place to protect and control sensitive information related to defense programs. With many years of experience supporting defense customers and programs, we recognize and adhere to the added level of responsibility in providing microelectronic engineering and manufacturing services to the military.

High-Performance Products and Services
Our military experience spans a variety of critical applications, including communications, avionics, radar, propulsion control, and guidance systems. Tektronix Component Solutions has supplied high-performance and high-reliability products to defense programs such as the F-22 Raptor and F-35 Lightning II (Joint Strike Fighter) with a focus on continual C-SWaP (cost, size, weight and power) improvements.

Having served military and commercial aerospace customers for many years, Tektronix Component Solutions has a deep understanding of the high-reliability requirements of those applications. As such, we fully utilize our unique strength in test to deliver fully-tested parts that have proven to operate successfully in mission-critical environments.
Tektronix Component Solutions has a team of engineers ready to help you solve your most complex design, packaging, and test challenges. Contact us at
[email protected]
, 1-800-462-9835, or use the form to the right, to discuss how we can help.