Download Manuals, Datasheets, Software and more:
Extend Your Teaching Capabilities From the Classroom Lab to Your Student's PC, Notebook, or Tablet With TekScope Software.

Teaching engineering outside of a lab environment can be challenging. Fortunately, TekScope software makes it easier by allowing your students to take measurements and rescale oscilloscope waveforms directly from their laptops or PCs.
Like eScope, TekScope gives you the ability to access and control your oscilloscopes remotely, but it also lets you conduct deeper analysis of your measurements on up to 16 analog channels.
Engineering professors can teach basic and advanced concepts of oscilloscope waveform analysis from any location. Students can get practical test and measurement experience from the safety of their dorm rooms or other remote locations and share results with the instructor and classmates.
The basic license lets you view and analyze waveforms, perform many types of measurements and decode the most common serial buses. Premium options are available for capabilities such as multi-scope analysis, bus decoding, power analysis, and jitter analysis.
Explore all oscilloscope software options.
Request Information or a TekScope Demo
Oscilloscopes compatible with TekScope Software
Below are oscilloscopes compatible with TekScope along with some complementary bench products for your education lab.
Resources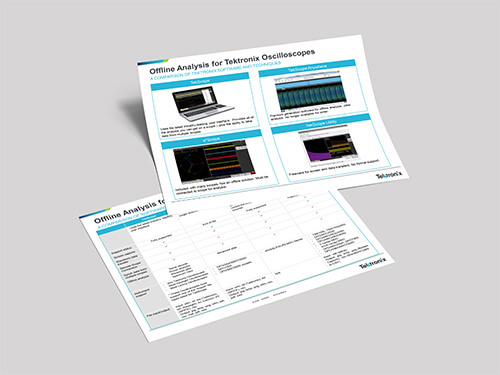 Fact Sheet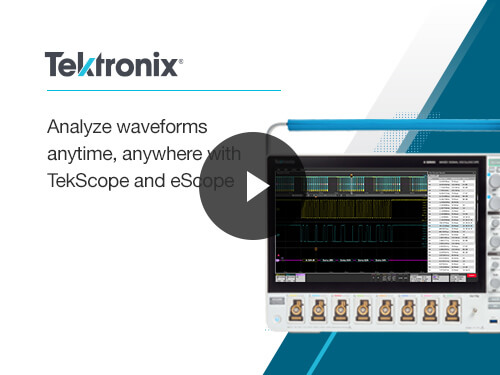 Webinar