Download Manuals, Datasheets, Software and more:
Board Debug Made Easy
This is the curated solution for finalizing new designs, bringing up new teams, connecting global teams and keeping you focused on your programs, not your test equipment.
Tektronix curated solutions let you focus on your product timelines, by taking advantage of Tektronix expertise to choose the most advantageous and productive parts and combine them into one solution. One line item, one complete package- make your most common testing and measurement purchases confidently and easily.
Embedded Design Solutions
Rely on the experts at Tek to configure your next board bring-up solution.
The all-in-one PCB Debug solutions include application-specific software, pre-configured oscilloscopes, the most highly-recommended probes for your measurement tasks, productive remote collaboration software and system assurance packages.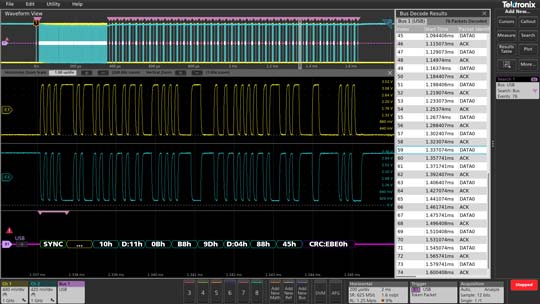 Solutions for PCB Debug
PCB-DEBUG-SOLN for MSO 5-Series B
MSO58B 5-BW-1000 8 FlexChannel Mixed Signal Oscilloscope with 1 GHz bandwidth
1 TLP058 8 channel general purpose logic probe. Includes accessory kit
1 TPR1000 1 GHz, Single-Ended TekVPI Power-Rail Probe
And 3 years of worry-free maintenance with software updates and service included