Contact us
Contact us
Live Chat with Tek representatives. Available 6:00 AM - 4:30 PM PST.
Download
Download
Download Manuals, Datasheets, Software and more:
Debug faster with high-definition displays,
more channels, and a built-for-touch user interface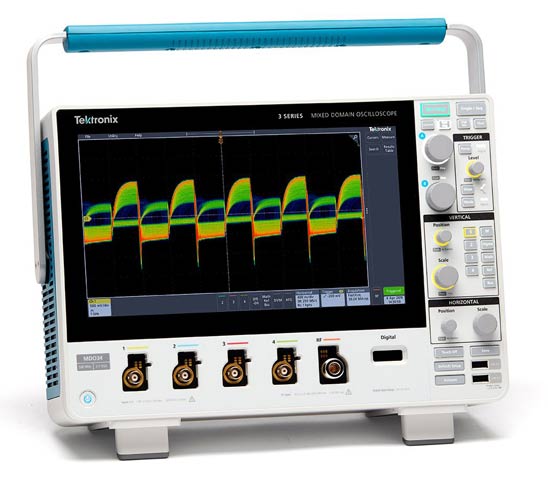 100 MHz – 1 GHz • 2 or 4 Channels
Introducing the new 3 Series MDO with our award-winning user interface, the largest HD display in its class, and an optional built-in spectrum analyzer. All without using more bench space.
The largest 11.6-inch HD (1920x1080) capacitive touch display in its class
Optional 16 digital channels for mixed signal analysis
Built-in spectrum analyzer in 1 GHz or 3 GHz versions
Wide range of serial bus decoding and triggering options
Starting at $3,850
200 MHz – 1.5 GHz • 4 or 6 Channels
Introducing the intuitive 4 Series MSO with more display, more signals, more resolution and advanced capabilities, built for every engineer for everyday use.
The largest 13.3-inch HD (1920x1080) capacitive touch display in its class
Up to 6 FlexChannel® inputs
12-bit vertical resolution; up to 16 bits in High Res mode
Support for over 20 serial bus protocols
Starting at $7,550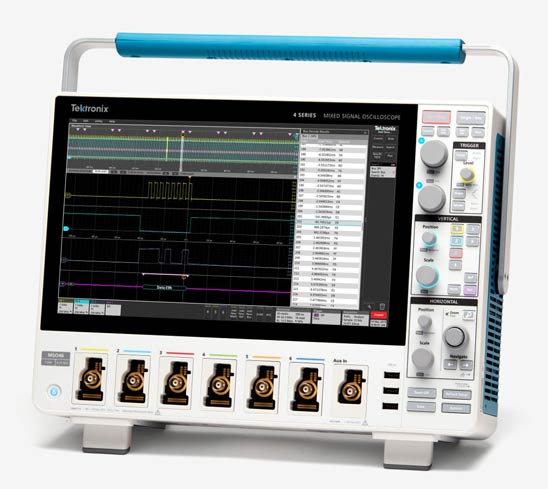 Compare our next-generation oscilloscopes
A scope for every engineer. Whether you're debugging serial buses or designing to high speed digital standards, we've set a new standard in scope user interface so you can get to your answers faster and easier.
Why Tektronix?
Tektronix has been leading the Test and Measurement industry for the last 70 years. From when we launched the very first Oscilloscope in 1946 to delivering our next-generation oscilloscopes, Tektronix is the leader in providing innovative solutions for today's engineers. Our own team of engineers from around the world continually design solutions for engineers. This is who we are, and this is what we do.
We are Tektronix, and we're for the engineer.