Download Manuals, Datasheets, Software and more:
Accelerate PCIe, SAS, SATA Test and Debug

Accelerate PCIe, SAS,
SATA Test and Debug
Ready for tomorrow's data rates, today
Next generation innovations like cloud computing, IOT, and artificial intelligence are bringing with them next generation challenges. As storage standards such as PCIe progress from Gen4 to Gen5, there will be keen focus on increasing data rates, overcoming channel loss and intersymbol interference (ISI), fully automated acquisition and analysis, and debug at both physical and protocol layers.
Keeping pace with the next generation of data rates and storage standards requires end-to-end solutions that can scale to 32Gb/s while providing current-gen capabilities.
Automated calibration
Manual calibration at 16Gb/s and faster is extremely time-consuming and oftentimes frustrating. Automated step-by-step calibration wizards are a must to ensure the testing set-up is correct to save valuable time and money.
Shorten design cycles and time to market with full automation of data acquisition, compliance analysis, and equalization.
Tektronix provides the most complete single-vendor test solution for storage and server standards through 32 Gb/s for PCIe, SAS, and SATA, including automation and debug capabilities.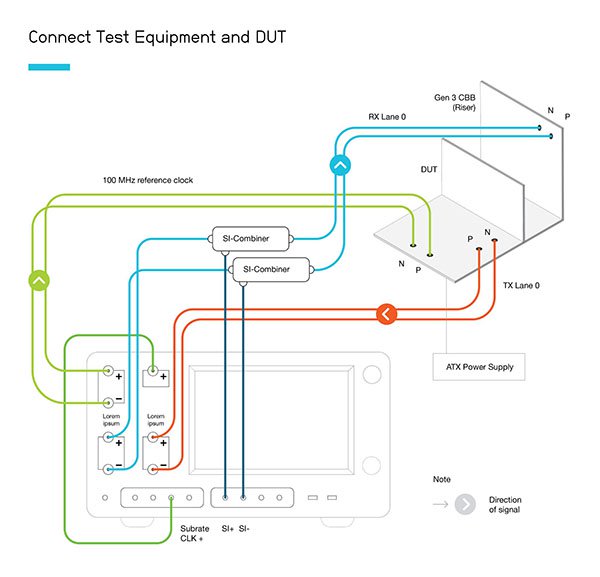 Close the loop on loopback debug
As you may have experienced, debugging loopback initiation and handshaking of a Gen4 DUT can take several hours to complete, as the complexity of the systems and AIC designs are increasing, and you still may not get full insight into what might be wrong if tests fail. Put simply, the sooner you can gain insight into complex protocol handshake challenges, the better. Tektronix' BSX Series BERTScope features customizable pattern sequencers and capture-and-decode triggering to provide the needed insight to find the root cause when things fail.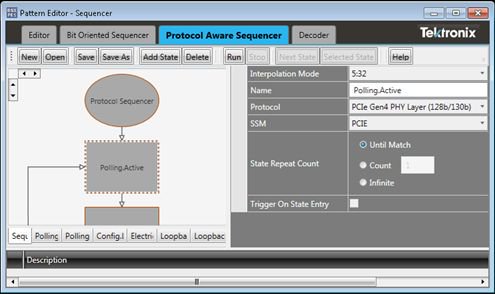 Superior signal integrity and debug
Anxiety and ambiguity go hand-in-hand when testing for next gen standards. As data rates increase to 32Gb/s best-in-class signal integrity test and debug tools are imperative to open up the eye at the end of a lossy channel, which Tektronix provides for both transmitter and receiver testing.
Along with legendary reliability, Tektronix provides unmatched precision measurement SDLA tools for equalization and s-parameter loss de-embedding using lowest-noise DPO70000SX scope, as well as the BSX Series BERTScope bit-error location tools to determine root cause of pathological bit error problems.

Featured Content
10 Things to Know about PCI Express
Reference guide
Understand the important aspects of this continually changing standard with an overview of what's new in PCIe Gen4, key considerations in setting up a comprehensive debug process, including loopback initiation and protocol handshaking, along with procedures of transmitter and receiver testing to keep in mind and more.
DOWNLOAD NOW
Getting to PCIe Compliance Faster
Webinar
This webinar will provide the information on test processes for PCIe devices to allow you to reach compliance faster.
Watch NOW
Overcoming Receiver Test Challenges in Gen4 I/O Applications
Application note
Download this new application note to get vital information on performing compliance and diagnostic tests for Gen4 enterprise receivers with Bit Error Rate Testers.
DOWNLOAD NOW
Facing challenges in other wired communication applications?
Reference our configuration guide to find standard configurations, options, and other support for planning purposes. This guide will be updated as new configurations are created.