Download Manuals, Datasheets, Software and more:
SAY HELLO TO YOUR FAVORITE NEW MOBILE DEVICE
So small, it's kind of a big deal. Weighing in at less than four pounds and just 1.5 inches thick, this tiny, yet mighty scope can go seamlessly from bench to field and back again. Plus, with the battery option giving you hours of cordless power, you'll discover a whole new level of freedom on the job.
70 MHz - 500 MHz bandwidth range
10.1-inch touchscreen display
2 or 4 analog channels
2.5 GS/s max sample rate
8 hours of unplugged testing with optional battery pack
MODERN TOUCHSCREEN WITH SIMPLE CONTROLS
The 2 Series MSO shares the same award-winning touchscreen interface and simplified control panel as our other oscilloscopes, making it easy for you to use any scope in the portfolio. With the intuitive feel of a mobile device, you'll be debugging your designs in no time.
Drag waveforms to adjust the horizontal and vertical position
Pinch and zoom to change the scale for a detailed view of your signal
Swipe from all directions to access various menus
THE SCOPE THAT WORKS WHERE YOU DO
Compact and lightweight, it can go with you from your lab to the field and back again—or wherever the job calls. The two-slot battery pack supports up to eight hours of battery life and can be hot swapped in the field.
SOFTWARE FOR REMOTE WORK AND TEAM COLLABORATION
Engineers around the world are quickly adopting a remote-based work culture which brings a set of unique challenges to those that rely on a collaborative environment. Natively integrated software tools that allow you to collaborate, troubleshoot and debug your designs across time zones include:
TekDrive
A test and measurement data workspace in the cloud where you can upload, store, organize and share any file from a connected device. You can perform analysis on a waveform and save it back to the cloud for immediate viewing and feedback from peers.
TekScope
Access your oscilloscope remotely from a PC. You can view and analyze waveforms, perform measurements, and decode serial buses.
EXTRA CAPABILITIES MEANS MORE VERSATILITY
Integrates seamlessly with no need for extra equipment or bench space to complete your testing.
Optional serial bus decode and trigger for common buses including SPI, I2C, CAN and LIN
Optional 16-channel MSO
Optional 50 MHz AFG lets you generate many standard signal types
Optional 4-bit pattern generator has pre-defined voltage levels
Digital voltmeter* and frequency counter*
USB 2.0 and ethernet ports give you flexibility to connect to a network, a PC or other test equipment
* Coming soon

This new scope will help my studies. It's something more familiar - it is like our smartphones.
– Angelo, Student at Oregon State University
I'm impressed. This is pioneering stuff and lot of thought has gone into it.
– Dave Jones, founder and host of EEVBlog
(It's) really changing the oscilloscope game. I can see it being used way beyond the lab environment. I just want one.
– Student, University of Surrey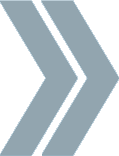 SEE MORE OF YOUR SIGNAL
Intuitive 10.1-inch capacitive color touchscreen with simplified user interface enables quick access to any function. Comprehensive analysis capabilities with 36 automated measurements, optional serial decode and trigger package is ideal for testing today's complex embedded designs.
FREE UP SPACE ON YOUR BENCH
Customize your workspace with an endless variety of VESA compatible accessories including the arm attachment or monitor stand, use the rackmount kit for the production environment, or even hang it just where you need it.










Yes, I want to change the way I work forever
Contact me for a demo of the 2 Series MSO