Contact us
Contact us
Live Chat with Tek representatives. Available 6:00 AM - 4:30 PM PST.
Download
Download
Download Manuals, Datasheets, Software and more:
OMEGA ENGINEERING TQ201-25 - Calibration Services
Tektronix can manage 100% of your calibration needs.
Tektronix is the nation's leading provider of multi-brand calibration services. With a national network of resources, a robust quality program and broad capabilities, we offer standard and custom solutions to deliver fast, accurate calibration when and how it's needed.
Flexible delivery options, including pick-up and delivery, local drop-off, service centers and onsite service.
A variety of calibration levels matched to meet your specifications.
Complementary access to CalWeb®, a comprehensive online asset management application from Tektronix. Track assets, store certificates and invoices, and get an organization-wide view of your calibration program.
Expert technicians with experience in aerospace, automotive and medical industries ensure each calibration meets your specific quality requirements.
Tektronix multi-brand commercial calibration services can calibrate more than 140,000 instruments from 9,000 manufacturers, including the following models from TQ201 25
Calibration capabilities vary depending on region.
Calibrate your instrument with Tektronix Multi-Brand Calibration Services
Tektronix offers accredited calibration services for more than 140,000 instruments from 9,000 manufacturers. Tektronix calibration labs are ISO/IEC 17025 accredited and offer NIST tracable certificates. (17025 calibration capability is determined at the time of quotation.)
We support calibration for this instrument: OMEGA ENGINEERING - TQ201-25: TORQUE INDICATOR; CELL / TRANSDUCER; 1-250 FTLB
See all instruments we calibrate from this manufacturer: OMEGA ENGINEERING
Tektronix offers flexible service delivery options to meet your specific needs:
FAST, EASY CALIBRATION QUOTES
Get a quote on calibration for:
OMEGA ENGINEERING - TQ201-25
Get a FastQuote
Complementary Access to CalWeb®
CalWeb is your solution for managing even the most complex calibration environments
One-Stop Shop for Managing your Calibration Program
Compliant with the FDA's 21 CFR Parts 11 and 820
Cloud-Based with Flexible Configurations
Multi-layered Security
Excellent Reliability with 99.5% Uptime
Intuitive User Interface
Mobile Device Support
Global Support in 10 Languages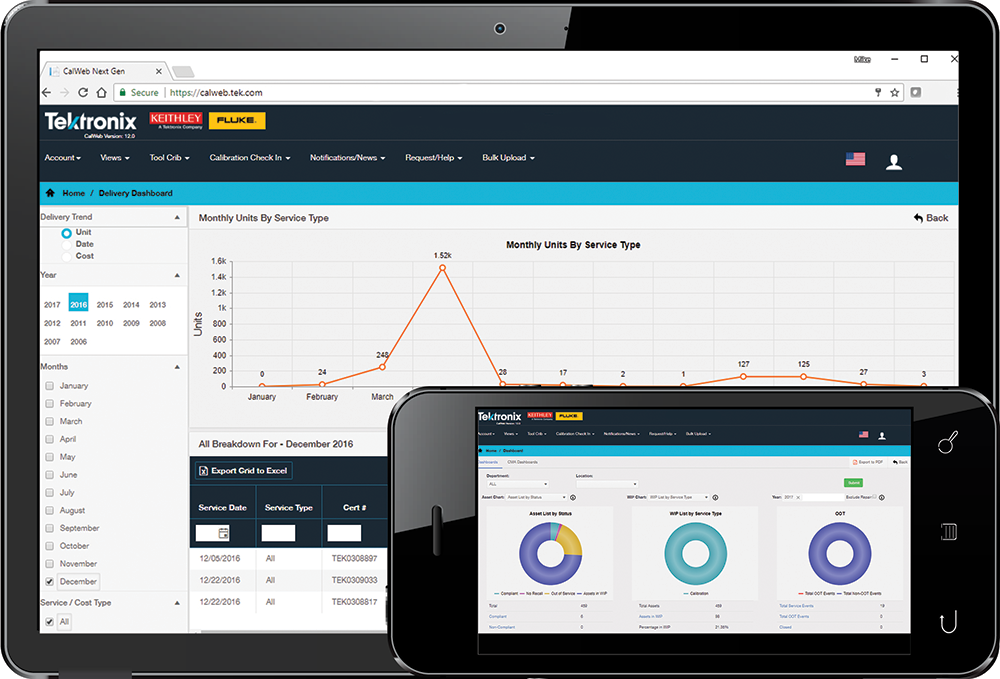 Calibration capabilities vary depending on region.
Calibrate your instrument with Tektronix Multi-Brand Calibration Services
Tektronix offers accredited calibration services for more than 140,000 instruments from 9,000 manufacturers. Tektronix calibration labs are ISO/IEC 17025 accredited and offer NIST tracable certificates. (17025 calibration capability is determined at the time of quotation.)
We support calibration for this instrument: OMEGA ENGINEERING - TQ201-25: TORQUE INDICATOR; CELL / TRANSDUCER; 1-250 FTLB
See all instruments we calibrate from this manufacturer: OMEGA ENGINEERING
Tektronix offers flexible service delivery options to meet your specific needs:
Local Pick-up and Delivery Service
Periodic Onsite Calibration
Permanent Onsite Calibration
Authorized Service Providers
FAST, EASY CALIBRATION QUOTES
Get a quote on calibration for:
OMEGA ENGINEERING TQ201-25
Get a FastQuote
Complementary Access to CalWeb®
CalWeb is your solution for managing even the most complex calibration environments
One-Stop Shop for Managing your Calibration Program
Compliant with the FDA's 21 CFR Parts 11 and 820
Cloud-Based with Flexible Configurations
Multi-layered Security
Excellent Reliability with 99.5% Uptime
Intuitive User Interface
Mobile Device Support
Global Support in 10 Languages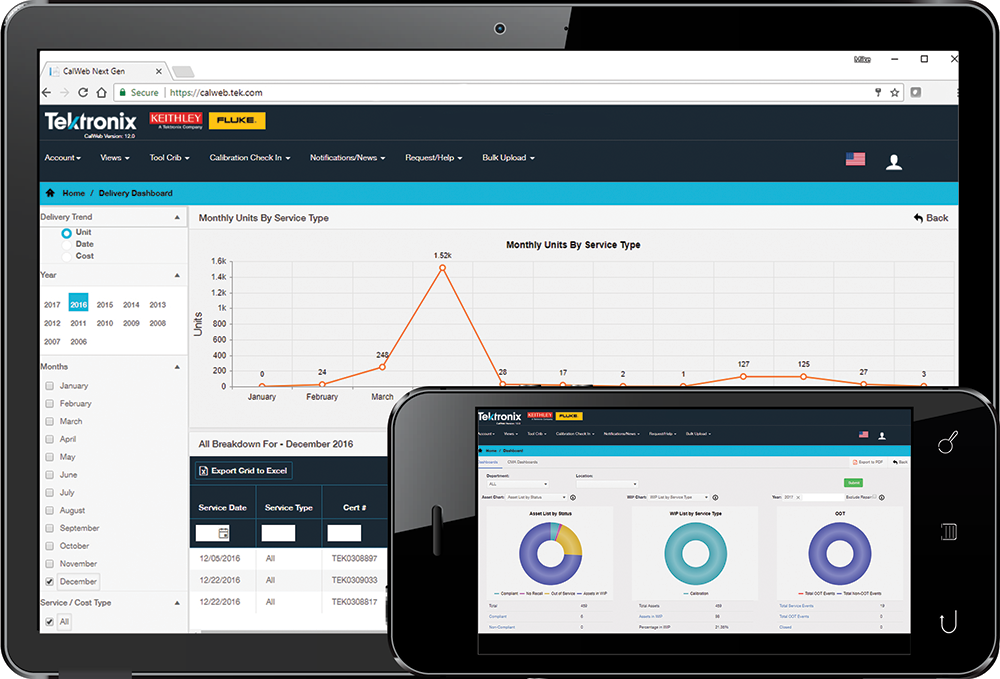 Calibration services by instrument type
Our experienced technicians and specialized equipment are ready to calibrate instruments of the following types: