Contact us
Contact us
Live Chat with Tek representatives. Available 6:00 AM - 4:30 PM PST.
Download
Download
Download Manuals, Datasheets, Software and more:
OHMEDA FLOWMETER V.D. - Calibration Services
Calibration capabilities vary depending on region.
Calibrate your instrument with Tektronix Multi-Brand Calibration Services
Tektronix offers accredited calibration services for more than 140,000 instruments from 9,000 manufacturers. Tektronix calibration labs are ISO/IEC 17025 accredited and offer NIST tracable certificates. (17025 calibration capability is determined at the time of quotation.)
We support calibration for this instrument: OHMEDA - FLOWMETER V.D.: MASS FLOW METER; ≤ 300 SLPM
See all instruments we calibrate from this manufacturer: OHMEDA
Tektronix offers flexible service delivery options to meet your specific needs:
Local Pick-up and Delivery Service
Periodic Onsite Calibration
Permanent Onsite Calibration
Authorized Service Providers
FAST, EASY CALIBRATION QUOTES
Get a quote on calibration for:
OHMEDA FLOWMETER V.D.
Get a FastQuote
Complementary Access to CalWeb®
CalWeb is your solution for managing even the most complex calibration environments
One-Stop Shop for Managing your Calibration Program
Compliant with the FDA's 21 CFR Parts 11 and 820
Cloud-Based with Flexible Configurations
Multi-layered Security
Excellent Reliability with 99.5% Uptime
Intuitive User Interface
Mobile Device Support
Global Support in 10 Languages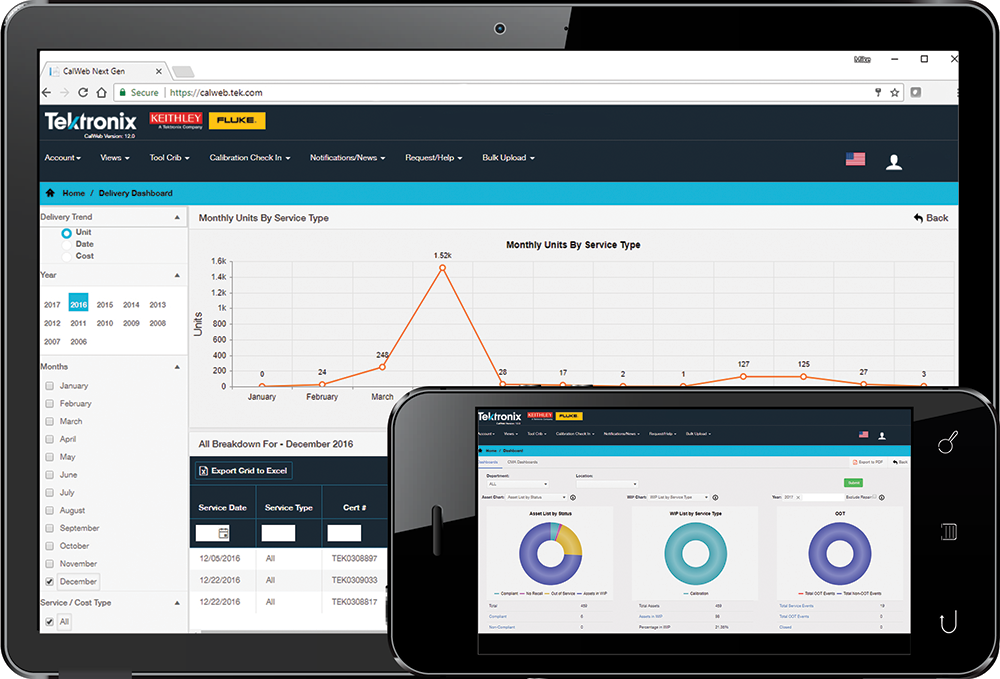 Calibration services by instrument type
Our experienced technicians and specialized equipment are ready to calibrate instruments of the following types: