Semiconductor Test Systems
Application Notes
8/31/2020
This application note outlines how to optimize DC I-V and AC impedance measurements on OFETs using the 4200A-SCS Parameter Analyzer. Timing parameters, noise reduction, shielding, proper cabling, and other important measurement considerations for achieving the best results will be discussed.
Solution Briefs
8/31/2020
Transitioning from silicon to wide bandgap semiconductors such as silicon carbide and gallium nitride means that power module designs can be physically smaller than what came before, while also increasing MOSFET switching speed and energy efficiency. As competitive pressures make these design parameters more critical, design engineers must reevaluate their approaches to validation and testing.
Videos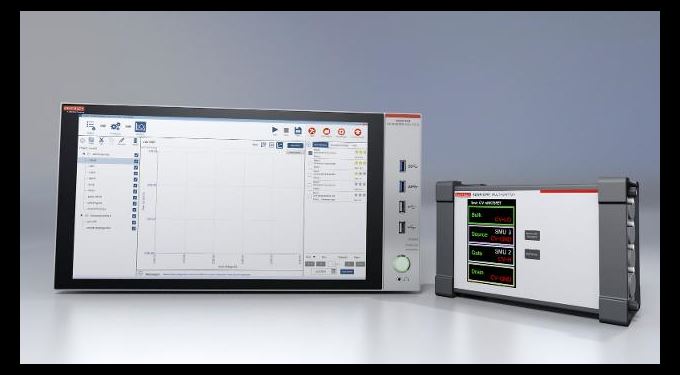 How to make automatic I-V and C-V measurements
8/3/2016
In this video, we show you how to quickly set up your test for making automatic I-V and C-V measurements on the Keithley 4200A-SCS Parameter Analyzer.
Webinars

5/24/2019
Listen to our panel discuss three measurement applications where the properties of new materials have influenced how measurements are made.