Source Measure Units
Application Notes
8/31/2020
Source Measure Unit (SMU) instruments or SourceMeter® instruments can simplify making low resistance measurements with high current stimulus. A SourceMeter instrument is capable of sourcing and measuring both current and voltage.
Videos

I-V curve tracer software overview
9/30/2020
Webinars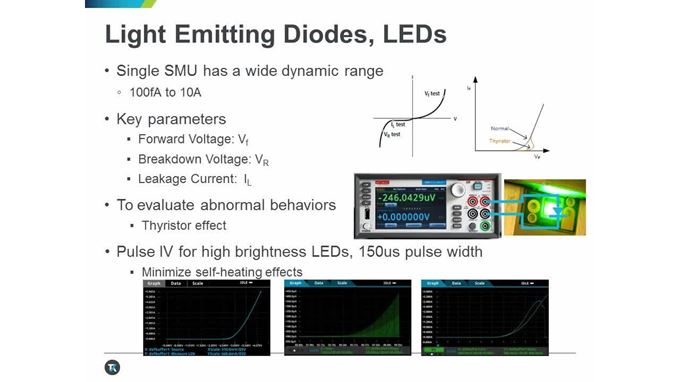 7/8/2017
In our webinar we look at ten common applications, from LEDs and Laser Diodes to measuring power efficiency of power management ICs and solar cells.