Download Manuals, Datasheets, Software and more:
Engineering Bench Discounts for Educators
Investing in education is the key to the future of innovation. Tektronix and Keithley make it easy to equip your teaching labs with industry-leading test and measurement tools by offering a discount to qualified education institutions* on any product, software or service.
Education Discount
Tektronix is committed to helping university engineering programs around the world give their students and faculty the tools they need to own the future. Take advantage of our education pricing to optimize your engineering labs and maker spaces with Tektronix and Keithley instruments.
Contact Us to Find out How You Can Equip Your Education Bench for Less
Featured Electronics Engineering Lab
Students need experience working on analog and mixed-signal circuits, serial bus decoding, power management, wireless communications and rapid prototyping. This bench provides students with the instruments to help them learn real world applications.
3 Series Mixed Digital Oscilloscope - A unique set of features makes this scope perfect for student RF analysis labs.
6500 Series Digital Multimeter - Leading touchscreen bench DMM with built in premium features for the education lab.
2231-A-30-3 Power Supply - Multi-channel programmable DC power supply ideal for testing a wide range of devices in the education lab.
AFG31000 Series Arbitrary Function Generator - A high-performance AFG with built-in arbitrary waveform generation and the largest touchscreen on the market. Perfect for the modern teaching lab.
Learn more about recommended bench solutions for education labs.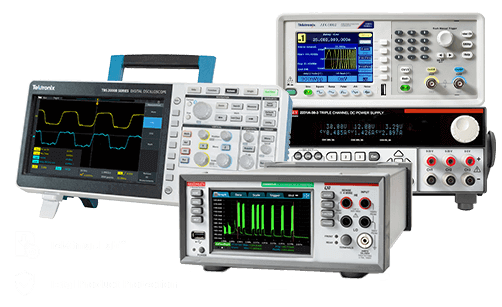 Software and Service
Tektronix's education discount doesn't just apply to instruments. Our industry-leading software and service offerings like these also apply:
SignalVu PC Software - Used with Tektronix spectrum analyzers and oscilloscopes to help students and professors validate RF/Wireless designs directly from their own computer.
Kickstart Software - KickStart simplifies what you need to know about the instrument so that in just minutes you can take the instrument out of the box and get real data on your device.
Total Product Protection- Protect your investment with a complete service plan providing coverage for all of your test and measurement lab equipment.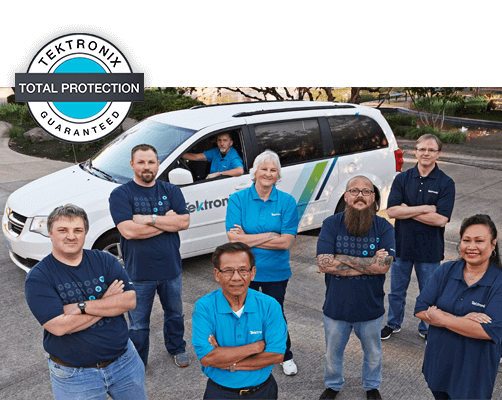 General Eligibility Requirements for Educator Discounts
Discount amounts may vary between regions. Please contact your local distributor or Tektronix representative for details on the discount available in your area.
Must be a non-profit institution
Must be a degree-granting institution
Must be a post-secondary educational institution
Must be fully accredited by the state board of higher education
May be a non-degree granting, non profit US 501 (c)(3) status organization or Canada 149 (1)(L) with an educational mission (or a research mission within an educational institution). Examples of what may or may not qualify can be found on the TESP website located on the Tekweb.
Recipients cannot be organized for religious purposes; they must have an educational and/or scientific research element in their mission.