Download Manuals, Datasheets, Software and more:
What is ASTM Testing?
ASTM International, formally known as the American Society of Testing and Materials, seeks to promote public health and safety, increase consumer confidence and improve product quality by setting rigorous testing standards for over 150 global industries. ASTM standards set forth guidelines for material performance and define testing processes in order to provide uniform quality standards across industries and geographies.
Tektronix has decades of experience helping automotive, aerospace, military, retail and eCommerce companies gain regulatory compliance and ensure that their products and packaging meet these exacting ASTM standards. We are constantly upgrading our capabilities and adding new ASTM standards to our portfolio.
Ensure your products meets consumer expectations and industry guidelines.
or
Call 973-628-1363
ASTM Standards
Tektronix tests to a wide variety of ASTM standards. This is a partial list of the most common ASTM standards to which we test. If you don't see the standard you are looking for, please contact us to inquire about our capabilities.
ASTM B117 - Salt Spray Testing
ASTM D642 – Determining Compressive Resistance of Shipping Containers, Components, and Unit Loads
ASTM D951 – Water Resistance of Shipping Containers by Spray Method
ASTM D999 – Vibration Testing of Shipping Containers
ASTM D3103 – Thermal Insulation Performance of Distribution Packages
ASTM D3580 – Vibration (Vertical Linear Motion) Test of Products
ASTM D4003 – Horizontal Impact Test for Shipping Containers and Systems
ASTM D4169 – Performance Testing of Shipping Containers and Systems
ASTM D4332 – Conditioning Containers, Packages, or Packaging Components for Testing
ASTM D4728 – Random Vibration Testing of Shipping Containers
ASTM D5112 – Vibration (Horizontal Linear Motion) Test of Products
ASTM D5265 – Bridge Impact Testing
ASTM D5276 – Drop Test of Loaded Containers by Free Fall
ASTM D5277 – Horizontal Impacts Using an Inclined Impact Tester
ASTM D5487 – Simulated Drop of Loaded Containers by Shock Machines
ASTM D6055 – Mechanical Handling of Unitized Loads and Large Shipping Cases and Crates
ASTM D6179 – Rough Handling of Unitized Loads and Large Shipping Cases and Crates
ASTM D6344 – Concentrated Impacts to Transport Packages
ASTM D6537 – Instrumented Package Shock Testing For Determination of Package Performance
ASTM D6653 – Determining the Effects of High Altitude on Packaging Systems by Vacuum Method
ASTM D7386 – Performance Testing of Packages for Single Parcel Delivery Systems
ASTM F2054 – Burst Testing of Flexible Package Seals Using Internal Air Pressurization
ASTM F2497 – Abrasion and Scuff Resistance of Inkjet Media
ASTM F2559 – Writing a Specification for Sterilizable Peel Pouches
ASTM F2825 – Climatic Stressing of Packaging Systems for Single Parcel Delivery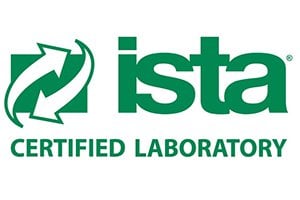 Tektronix testing services labs are ISTA certified to perform a variety of tests.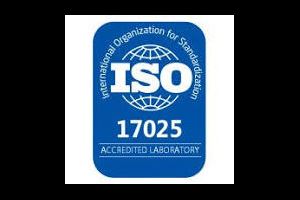 Tektronix is certified by A2LA as an ISO/IEC 17025 Accredited laboratory. View Certificate...