Download Manuals, Datasheets, Software and more:
8 Series Optical Clock Recovery
The 8 Series Optical Clock Recovery is a fast, flexible and reliable instrument for assisting in the validation of current and future optical designs. With all the applicable standard rates in the 26 and 53 GBd data rate ranges – no options required – the TCR801 Optical Clock Recovery is a crucial component for any bench or rack aimed at verifying the latest high-speed optical standards. Featuring quick lock capabilities and a sensitive front end for low power signals, this instrument simplifies the challenges associated with today's optical testing.
Data Rate Range
25.6 to 29 GBd
51.2 to 58 GBd
Wavelength
1250 nm to 1650 nm
Loop Bandwidth
0.2 MHz to 10 MHz
Designed to support compliance testing for a growing range of standards
The TCR801 supports 25G, 50G, 100G, 200G, and 400G IEEE 802.3 standards as well as high speed standards like NRZ 100 Gb Ethernet operating at a rate of 25.78125 Gb/s and 32 GFC. With standards requiring clock recoveries for compliance, the TCR801 provides a simple and efficient way to support fast and accurate measurements for a variety of standards including PAM4 400GBASE-FR8 and 400GBASE-DR4.
Data rate ranges include:
25.6 to 29 GBd PAM2/NRZ or PAM4
51.2 to 58 GBd PAM2/NRZ or PAM4
Operation beyond 29 or 58 GBd is supported with lower sensitivity (see datasheet for details)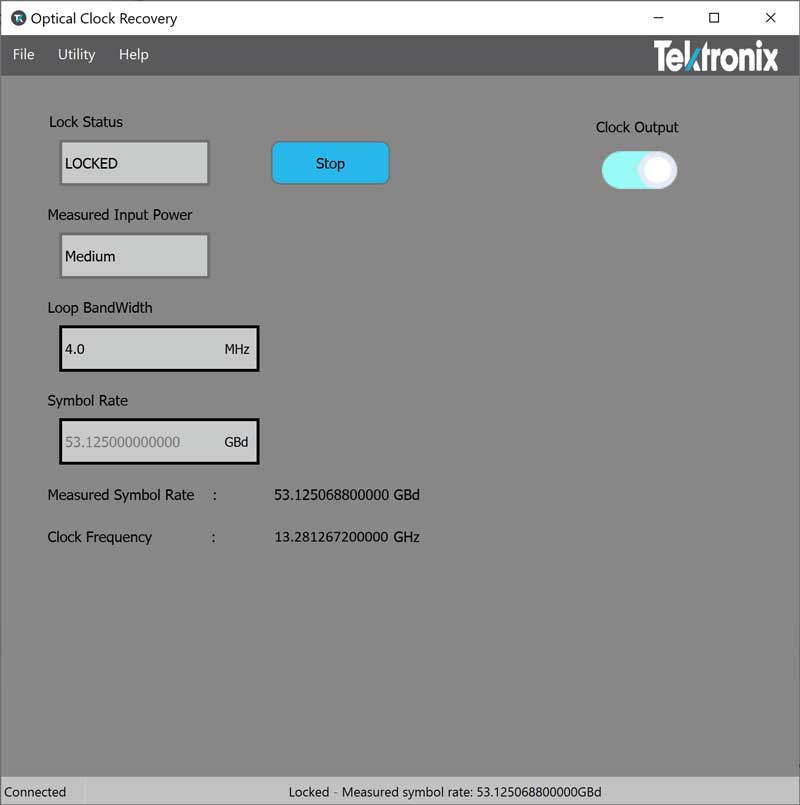 Adjustable Phase Lock Loop bandwidths
Standards require the use of a golden PLL for compliance testing. You can rely on the TCR801 to recover the clock from your data pattern in accordance with IEEE 802.3 or similar required loop bandwidth and be confident you're in compliance with the appropriate standards.
Model
Data Rate Range
Wavelength Range
Loop Bandwidth
List Price
Configure And Quote
TCR801
25.6 to 29 GBd
51.2 to 58 GBd
1250 nm to 1650 nm
0.2 MHz to 10 MHz
US $106,000
Configure & Quote
Model
Data Rate Range
Wavelength Range
Loop Bandwidth
List Price
Configure And Quote
TCR801
25.6 to 29 GBd
51.2 to 58 GBd
1250 nm to 1650 nm
0.2 MHz to 10 MHz
US $106,000
Configure & Quote