Download Manuals, Datasheets, Software and more:
Protocol Tester
K1103

Features & Benefits
Customized Signaling Analyses of CCS#7, GSM, CDMA, ISDN D-Channel, X.25, V5.1, V5.2, PHI
Monitoring of up to Eight Signaling Channels on Four PCM Links
For PCM30, PCM24 and V./X. (V.24, V.35, X.21)
Simple Operation as with a PC with MS-DOS and Windows
Programmed Applications for Fast Problem Analysis
Applications
The Protocol Tester K1103 has been developed for network supervision and network analysis of CCS#7, GSM, CDMA, ISDN D-channel, X.25 and V5.x protocols. A maximum of four different PCM links (T1/S2M) or V./X. links with up to eight signaling links (64 kbit/s, 56 kbit/s, 16 kbit/s) can be supervised simultaneously.
The Protocol Tester K1103 features a Windows 3.11 based user interface.
Analysis of the different layers of the communications protocols can be performed online or offline. The auto-restart mechanism enables long-term measurements to be carried out, e.g., following a power failure. User-specific prepared measurement tools for supporting measurements in the field are also supplied. Automatic evaluation of these measurements, alphanumerically and/or in graphics form, is performed by a special statistics program package. A storage capacity of 2.5 MB in the main memory and 500 MB on the hard disk is available for recording the measurement data. A floppy disk drive can additionally be used for recording measured data.
Design
The Protocol Tester K1103 consists of a PC card with 8–MB RAM, a 540–MB hard disk and a 1.44–MB floppy disk. A TFT color display, which can be read without impairment even under bad lighting conditions, is used as the display. Graphics control is by means of a VGA card.
The keyboard can, if necessary, be removed from the tester in order to enable more comfortable working. MS-DOS 6.2 is used as the operating system.
Line activities are displayed on LEDs on the front of the instrument.
The actual measuring hardware employs obsolescence-proof technology. The processing power, for example, is increased by using transputers.
A serial interface for remote control, a printer interface (serial/parallel), as well as a VGA interface for external monitors, are available.
Special Features
The K1103 features particularly easy handling. This comprises:
Putting the test hardware and software into service
Connecting to the PCM links (S2M/T1) or V./X. links
Protocol detection
Link selection
The test modules can be inserted in the Protocol Tester K1103 simply by plugging them in. No further hardware settings or reconfiguration is required as this is executed at a keystroke by the testing software provided. When the K1103 is connected to the PCM links, the autoconfiguration function determines the signaling channel search and the framing search. No preliminary manual settings are required. As soon as the autoconfiguration is completed, all the active signaling channels are available and can be displayed simultaneously or separately on the screen. Again a keystroke is all that is needed to select a particular link and thus reduce the screen display to the required data.
The Protocol Tester K1103 also has a wide and impressive range of powerful display formats. Message components from any source are decoded online and to the maximum possible depth if required. All the important message parts are output not only in binary or hexadecimal but also in mnemonic form (online and offline in parallel). Special search functions permit selective tracing of any desired message parts, e.g., an IMSI/TMSI (International/Temporary Mobile Subscriber Identification).

Fig. 1 SCCP-HLR data exchange in the GSM.
Description of Application Options for CCS#7
Analysis of signaling over a linkset between two switching systems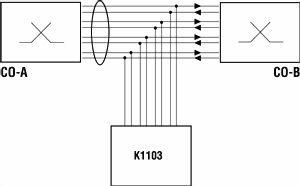 Fig. 2 Analysis of a linkset with foursignaling links.
Interexchange signaling with CCS#7 is not performed via one signaling link during real operation, since failure of this link would result in failure of up to 1000 traffic channels. A number of signaling links - 2 to 4 depending on traffic - are therefore combined to form a so-called linkset. Since the load-sharing mechanism in the switching system does not allow the signaling link for a particular call to be predicted within a signaling linkset, all signaling links between two switching systems must be supervised simultaneously.
Analysis of signaling on two linksets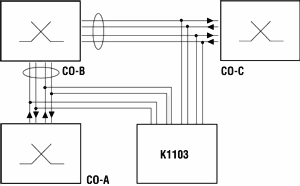 Fig. 3 Analysis of two linksets each with two signaling links.
In order to test the operability, behavior and switching times of a switching system, its input and output linksets must be analyzed simultaneously. Since, as a rule, 2 signaling links are combined in a linkset, 4 signaling links must be supervised simultaneously.
CO-A National switching system
CO-B Foreign switching system
CO-C International switching system

Fig. 4 Analysis of two linksets on two international interfaces.
Another application consists of observing network interfaces (from national to international network). It must be possible to analyze different protocols simultaneously for this application.
Interfaces
Connections -
4 x PCM30 or PCM24
4 x D-sub 9-contact
or 4 x V./X. (V.35, V.24, X.21)
Software/Operating Modes -
Measurement tools
Statistics
Monitor
Protocols -
MTP Q.701-Q.704, Q.707-Q.709 Red Book, Blue Book, White Book
TUP Q.721-Q.724 Red Book, Blue Book, White Book
ISUP Q.763/Q.764 Blue Book, White Book
SCCP Q.711- Q.714 Blue Book, White Book
MoU-ISUP Q.767 ETS 300 356-1
National Variants -
FTZ 1TR7 (ISUP, TF), 3.90x, 3.91x, 3.92x
FTZ 163TR8 (TUP+) ETSI/CEPT TUP+
FTZ 163TR73
FTZ 163TR75 (4/89, 3/93, 4/94, 4/95, 4/96, 4/97)
FTZ 163TR76
TUP Brazil (TELEBRAS TUP and EWSD-BRA-V4.2 TUP)
TUP Italy (CSELT TUP-E, TUP-N)
TUP Finland
TUP France (France Telecom SSUTR for VN5)
TUP Great Britain (British Telecom national User Part BTNR167 and BTNR5167)
TUP Switzerland (Swissnet 1 TUP national)
TUP Uruguay
ISUP Holland (PTT NL NL1, NL2)
ISUP Israel
ISUP Colombia
ISUP Uruguay
ISUP Austria OEFEG SP
ISUP China
ISUP Poland
ISUP Portugal
ISUP Slovakia
ISUP Pakistan
ISUP Czech Republic
ISUP Hungary
ISUP GUS
ISUP/TUP Australia
ISUP/TUP Belgium
ISUP/TUP Spain
ISUP/TUP Denmark
MCI 075-0002-01.5R-ES (ISUP)
MCI 005-0004-07.5F-ER (ISUP)
MTP Uruguay
MTP/TUP China
MTP/ISUP Hong Kong
IGAP (Iridium Gateway Application Part)
ANSI MTP (ANSI T1.111 Layer 2 and 3)
ANSI SCCP (Bellcore T1.112)
ANSI ISUP (Bellcore T1.113)
ANSI TCAP (Bellcore T1.114)
TR-NWT-000246, issue 3, 1993
TR-TSY-000533, July 1987
IS-41B/IS-41C/IS-41D
Chinese INAP, Spanish INAP, French INAP, Austrian INAP, Italian INAP
INAP (TN70, TN80, TN90, TN100, ETS 300 374-1, ETS 300 356-18/4, ITU-T Q.1218, SINAP2-SINAP5, SINAP5M, INAP for Argentina (acc. Alcatel SESA 214 82811 AAAA DS 3/94), INAP 163 TR 78
Data User Part DUP-DFS
ITU-T Data User Part X.61
NMT 900 MUP/HUP
D-Channel Protocols -
Deutsche Bundespost 1TR3 (1TR6, issue 1.90 (12.91)). VN3 (ST/LAA/RSM/144). ETSI ISDN Layer 3 ETS 300 102-1 Dec. 90. ETSI ISDN Layer 3 ETS DE/SPS 5034-1, June 93. QSIG ISDN Layer 3 ETS 300 170, Feb. 93. CorNet-N Version 1.3c, Nov. 93. Blue Book Q.921, Blue Book Q.931.
X.25/LAPB
PHI (ETS 300 099, August 92)
DPNSS1, DASS2
V5.1 (ETS 300 324-1), V5.2 (ETS 300 347-1)
More CCS#7 user parts on request


Fig. 5 Setting window for call tracing application.
Software Supported Solutions for Numerous Practical Applications
Call tracing using a/b directory number (Fig. 5)
Traffic measurements, load distribution and telephone traffic
Load distribution between two switching systems via a linkset
Distribution of service features
Evaluation of call attempts
Distribution on STP or link-per-link signaling
Measurement of switching times in the switching systems
Change over and change back measurements
Supervision of the availability of traffic channels, etc.
Q752

Fig. 6 Architecture of the GSM network.
Characteristics
Description of Application Options for GSM
The Protocol Tester K1103 is designed for monitoring at the following PCM links (S2M/T1) in the GSM:
Interface

Network Components

Abis

BSC

BTS

A

MSC/VLR

BSC

M

TCU

BSC

C/D

MSC/VLR

HLR/AC

E/G

MSC/VLR

MSC/VLR

B/C

MSC/VLR

PSTN
The location of the PCM links between the relevant GSM system components is shown in Fig. 6.

Fig. 7 Typical GSM analysis.
It is necessary to view several of these interfaces at the same point in time in order to assess the interoperation of the network components. One example is shown in Fig. 7 where the K1103 analyzes the signaling from the base station via the base station controller and the mobile switching center into the public telephone network. In parallel with this, a check is made as to whether the mobile telephone of the calling subscriber is entered in the HLR, i.e., whether the MSC executes this request. Another example for the use of the K1103 is to test handover procedures.
It is possible to test any combination of up to four PCM links with up to eight signaling links simultaneously.

Fig. 8 Complete decoding of layer 3 at the A
bis
interface.
Except for the protocol of the Abis interface (LAPD) the GSM protocols are based on CCS#7 signaling DTAP, BSSMAP, MAP, TCAP (see Fig. 8). The following table summarizes the implemented protocols for the interfaces, the protocol stacks as well as the standard and version references.
Table 1
| Interface | Protocol | GSM/ITU-T |
| --- | --- | --- |
|     |     | Standard/Recommendation |
| Abis | L2 LAPD | 08.56 |
|     | RSL | 08.58 |
|     | RSL for Siemens |     |
|     | RSL and O & M for Alcatel |     |
|     | GSM 12.21 |     |
|     | Motorola Mobis |     |
|     | Ericsson O & M (R2-R6) |     |
|     | Nokia O & M |     |
|     | Siemens O & M |     |
|     | Lucent O & M | 08.60 |
|     | 16 kbit/s |     |
|     | frame analysis | 08.60 |
| A | DTAP | 04.08 |
|     | BSSMAP | 08.08 |
|     | SCCP | Q.711 to Q.714 |
|     | MTP | Q.701 to Q.704 |
|     |     | Q.706 and Q.707 |
|     | Supplementary Services | 04.80 |
|     | Short Messages |     |
|     | Control Protocol | 04.11 |
|     | Short Messages |     |
|     | Relay Protocol | 04.11 |
|     | Short Messages |     |
|     | Transfer Protocol | 03.40 |
| B/C/D/E/F/G | CAP | 09.78 |
|     | MAP | 09.02 |
|     | TCAP | Q.771 to Q.774 |
|     | SCCP | Q.711 to Q.714 |
|     | MTP | Q.701 to Q.704 |
|     |     | Q.706 to Q.707 |
|     | ISUP/TUP | any |
Table 1. Protocol stacks for the various GSM interfaces are available (GSM Phase 1, Phase 2, Phase 2+, PCS 1900 and CDMA). The protocols for GSM Phase 2 and Phase 2+ are for 900 MHz and 1800 MHz available.
For a number of tests on the A- and Abis- interface, it is intended to provide special testing programs, e.g., to facilitate or automate:
Call tracing (incl. handover)
Mobile terminating call (MTC)
Mobile originating call (MOC)
Location update
The GSM software of the K1103 also provides the user with a statistics tool permitting monitoring analysis in accordance with ITU-T Recommendation Q.791.
Remote Control of the K1103 via ISDN, Modem (Carbon Copy) or Ethernet (PC-NFS)
As a further option, the K1103 can also be controlled via the ISDN, modem or Ethernet. The software provides the following features:
Remote control of the measuring software on the K1103
from another K1103
from a PC-compatible computer
File transfers between
two Protocol Testers K1103
a K1103 and a PC-compatible computer
Execution of DOS commands on a
distant K1103
distant PC-compatible computer
Technical Data
Hardware
Central processor

Color display

Keyboard

Hard disk

Floppy disk drive

Line status display

   

AT processor (80486 DX 33 MHz CPU) with 8-MB RAM

CPU module:

With DMA controller, timer, real-time clock with battery backup and interrupt processing

Connections:

2 serial interfaces

   

(V.24, 9-contact D-subminiature connector)

   

1 Parallel interface

   

(Centronics, 25-contact D-subminiature connector)

   

Video RGB-TTL (VGA)

   

9.4 in. TFT color display

   

256 colors, 25 MHz dot clock

Display matrix:

640 x 480 dots

Visual area:

192 mm x 144 mm

Display controller:

VGA, 1–MB RAM

   

AT-type keyboard with 83 keys

   

540-MB hard disk with an average access time of about 15 ms

   

3.5 in. floppy disk drive

Storage capacity:

   Normal –

1 MB unformatted

   

720 kbyte formatted

   High density (HD) –

2 MB unformatted

   

1.44 MB formatted

   

LEDs on the front to indicate the status or the activity of the individual interface lines

   

LED to indicate power supply and hard disk activity
Software
Operating system

MS-DOS 6.2 with operator guidance under MS-Windows 3.11

Data acquisition

Data recording

Control options

Data reproduction

Trigger actions

Testing of protocols

Preparation of all tools required for evaluative monitoring and interactive protocol testing

Autoconfiguration

Automatically seeks the signaling channels in the connected PCM links

Test run, statistics execution

With function keys or program; different filter conditions, trigger conditions and counters; execution and display of statistics and tests. Measuring software fully integrated in MS-Windows 3.11; data interchange with other Windows applications via clipboard. Operation with mouse support possible

Time stamping

Receive data with resolution of 10 ms, clear allocation of events in different channels

Protocol data acquisition buffer memory

2.5 MB

Control options

Start following trigger, pre/mid/post trigger

   

Acquisition of all or filtered data

   

Trigger and filter depth down to any detail of any defined message (e.g., the value of the "satellite indicator" or the number of the called subscriber)

   

Stop if buffer full or overwrite in ring buffer operation

   

Start/stop following trigger

   

1 Erlang per data direction without performance restriction

   

Time stamping, also with on-line display on floppy disk/hard disk

   

Store all or filtered data; same filter options as with data acquisition in the RAM buffer

   

Start or stop following trigger (with header/trailer)

   

Stop if floppy disk/hard disk is full

   

Cyclic with read/hold

   

Display of all or filtered data

   

Change type of display

   

Printout of a selected area

   

Securing data on floppy disk/hard disk

   

Display of the RAM or file content by scrolling up and down, jumping to beginning or end

   

Direct positioning

   

Search with search mask

   

Positioning to instant

   

Display of all messages for a connection on actuation of a key

   

Switch-on message relay

   

Switch-on/off data recording

   

Increase statistics counter

   

Activate further triggers

   

Printout or display text message

   

Select connection
General Data
Power Supply
Power Connection - Protection class I (protective ground)
Line Voltage - Rated range of use: 230 V -15 to +10 %, switchable to 115 V -15 to +10 %
Line Frequency -
Rated range of use: 50 Hz ±5%, 60 Hz ±5%
Limit range of operation: 47 to 63 Hz
Power Consumption - Approx. 250 W secondary power
Safety Specifications - In accordance with DIN VDE 0411
Environmental Conditions
Ambient Temperature -
Reference value: 23°C ± 1°C
Rated range of use: +4°C to +40°C
Limit range for storage and transport: -40°C to +70°C at 85% relative humidity
Barometric Pressure, Altitude -
Reference value: 101.3 kPa (1013 mbar)
Rated range of use I: 70.0 to 106.0 kPa (up to 2200 m) (700 to 1060 mbar)
Limit range of operation: 53.3 to 106.0 kPa (up to 4300 m) (533 to 1060 mbar)
Radio Interference Suppression -
In accordance with DIN VDE 0871 and Vfg. 1046/1984
Interference Radiation and Interference Rejection -
CE designation in accordance with 89/336 EU (EN 55 022/B and EN 50 082-1)
Physical Characteristics
| Dimensions | mm | in. |
| --- | --- | --- |
| Weight | kg | lbs. |
| Height | 200 | 7.9 |
| Width | 336 | 13.2 |
| Depth | 511 | 20.1 |
| According to configuration | 11 to 13 | 24 to 29 |