Download Manuals, Datasheets, Software and more:
Calibration Services in Cincinnati, OH
Tektronix labs offer pick-up and delivery service in Cincinnati and the surrounding areas. We have a global network of calibration labs with the most extensive set of calibration capabilities in the industry.
9639 Inter-Ocean Dr
Cincinnati, OH 45246
M-F 6 AM - 5 PM
800-438-8165
Certifications and Accreditations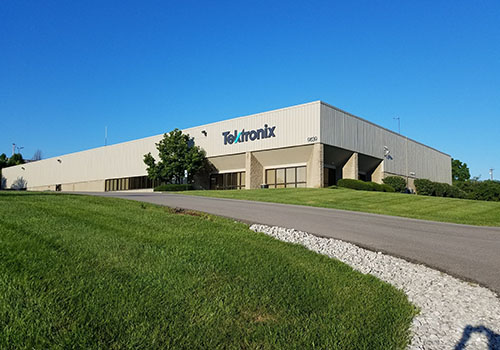 Get Started Today
Get a free quote for calibration or call 1-800-438-8165
to speak directly with a customer service representative
I need calibration for...
Who We Are
Tektronix is not just a calibration company. We are the only original equipment manufacturer that also offers a full suite of calibration and asset management services. Our work as a manufacturer provides us a deeper understanding of your equipment, as well as the ability to better service it: Who better to care for an instrument than those who make them?

Our high-quality calibration services extend to far more than just Tektronix and Keithley products. We are the world's leading provider of multi-brand calibration services, calibrating more than 140,000 instruments from 9,000 different manufacturers.

Why Tek?
An instrument calibration is about more than just a certificate and a sticker. An inaccurate calibration puts you at risk of financial liability and reputational damage. Tektronix has the knowledge and resources to give you a complete, accurate, and reliable calibration every time:

   A vast team of experienced engineers and technicians

    Thorough company-wide quality systems with well-defined testing procedures and standards

    A greater comprehension of the instruments through our manufacturing background


Tektronix has a global service network of over 1,100 technicians and sales associates, as well as 75 years of experience in the field. That's why we're the industry leader in calibration. We work with the largest companies in the world that require comprehensive asset management and calibration services all the way down to customers requiring a single calibration. With financial liability and reputational risk on the line, only trust the experts to give you the accuracy you need.
Tektronix nationwide network of labs supports the following calibration services