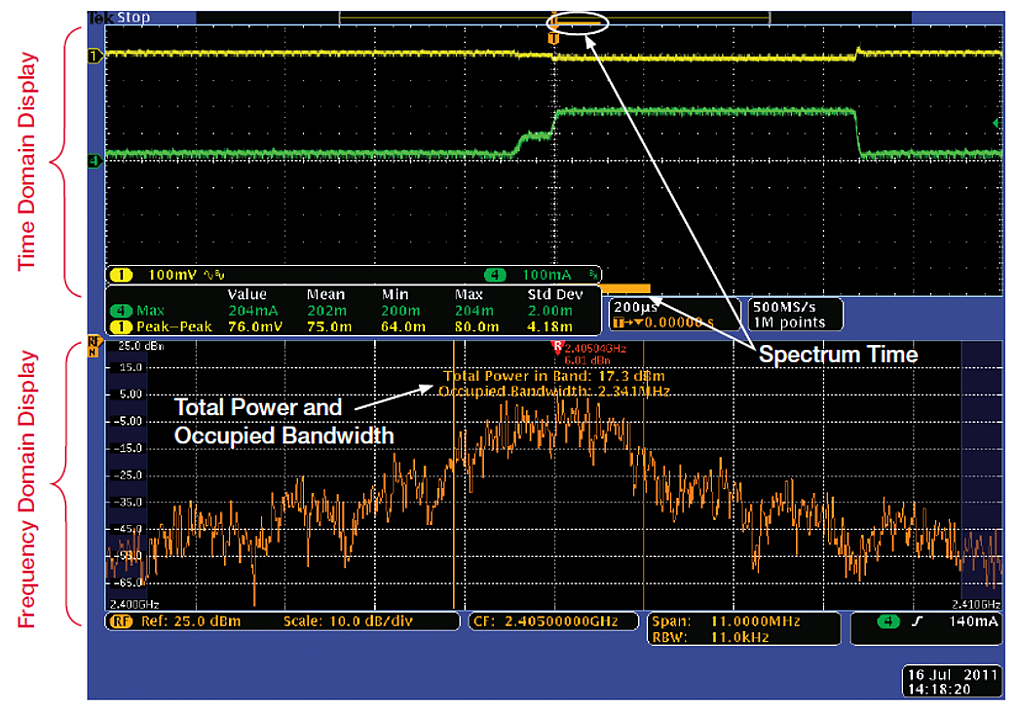 A recent Research and Markets report forecasts that the market for Internet of Things (IoT) will grow from $157 billion in 2016 to $662 billion by 2021 at an annual growth rate of 33 percent.  For electronics engineers this is good news, and mostly like indicates that if you're not working on a IoT project today, one very well could be in your future.
Unlike a typical embedded design project, say adding digital controls to a washing machine, IoT projects are more complex with the addition of wired networking at a minimum, with wireless support more typical. There's also a strong need in most cases to minimize power consumption.
As noted in the Research and Market report, a global skills shortage is holding back many IoT efforts. This means that engineers working on IoT projects will need the competence to many different elements of a project, from initial design through to test and troubleshooting. And don't forget about RF.
From a test perspective, it's vital to have an instrument that's as much a "master of all trades" as an IoT designer is expected to be. The perfect tool for supporting IoT measurement challenges is the mixed domain oscilloscope, including the MDO3000 and MDO4000C. These are the only oscilloscopes available with support for both time and frequency domains, as required for most IoT development efforts.

Mixed domain oscilloscopes are well-suited for IoT design and troubleshooting.
To learn more about how these oscilloscopes can help, point your browser over to Sensors Magazine for an in depth how-to article authored by our own Varun Merchant titled "Putting Simultaneous Time and Frequency Measurements to Work."  He walks through a number of examples including debugging a noise source, troubleshooting IoT designs, and measuring power in the IoT world.
The IoT is here and growing fast. Are you ready?