Question :
When should I use MagniVu on my oscilloscope?
Answer :
MagniVu allows you to have higher resolution to accurately determine edge placement on your digital data. It helps you to make precise timing measurements on digital edges. On the MSO/MDO4000/B/C and MSO5000/B Series, you can see up to 32 times more detail than with the normal digital channel sampling.  On the MSO3000 and MDO3000 series, the difference is up to 16 times more detail.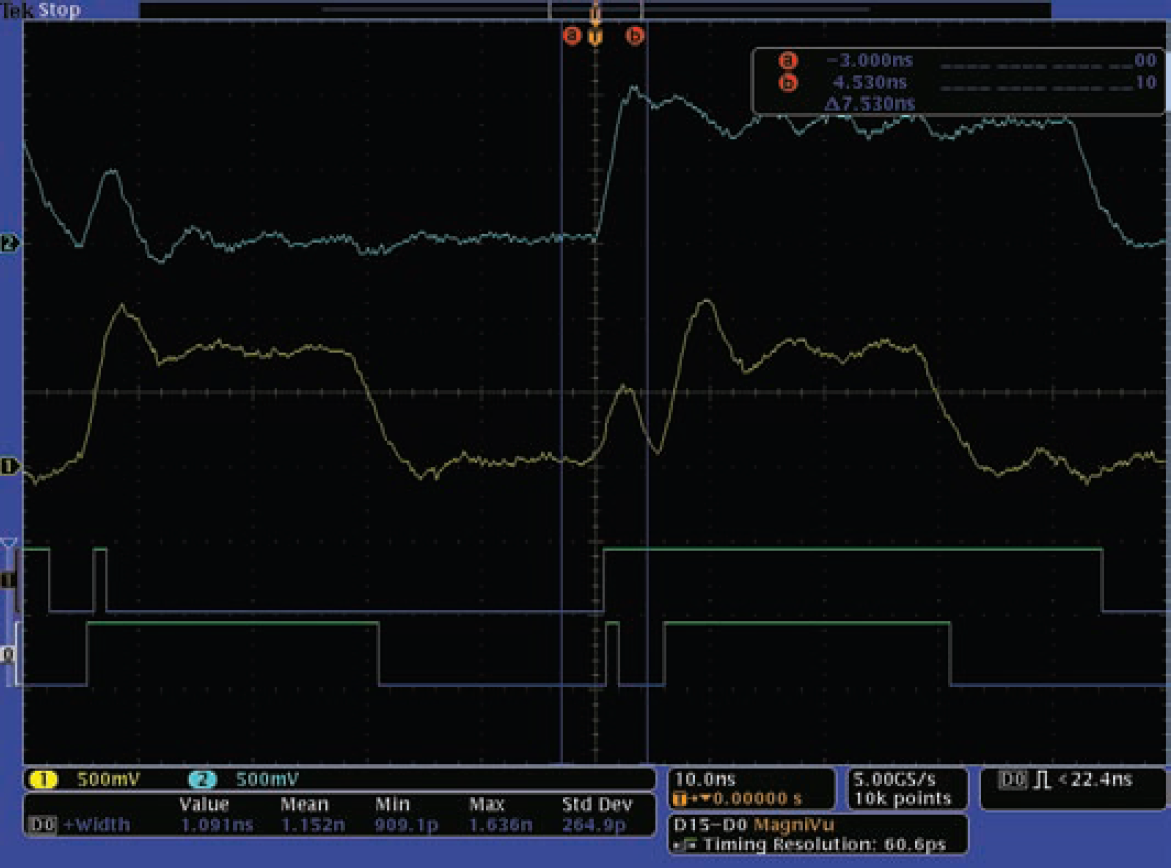 By default MagniVu is not turned on. You should turn on MagniVu when light gray shading is displayed to indicate the uncertainty of the edge position. If the shading is not displayed, you do not need to use MagniVu.

How it works: MagniVu record is acquired in parallel to the main digital acquisition and is available at any time, running or stopped.  MagniVu provides an ultra high resolution view of your data sampled at a maximum resolution of up to 60.6 ps for 10,000 points centered around the trigger.
For additional information, please refer to the user manual for your instrument.
FAQ ID 63886
View all FAQs »