Download Manuals, Datasheets, Software and more:
Thread Gauge Calibration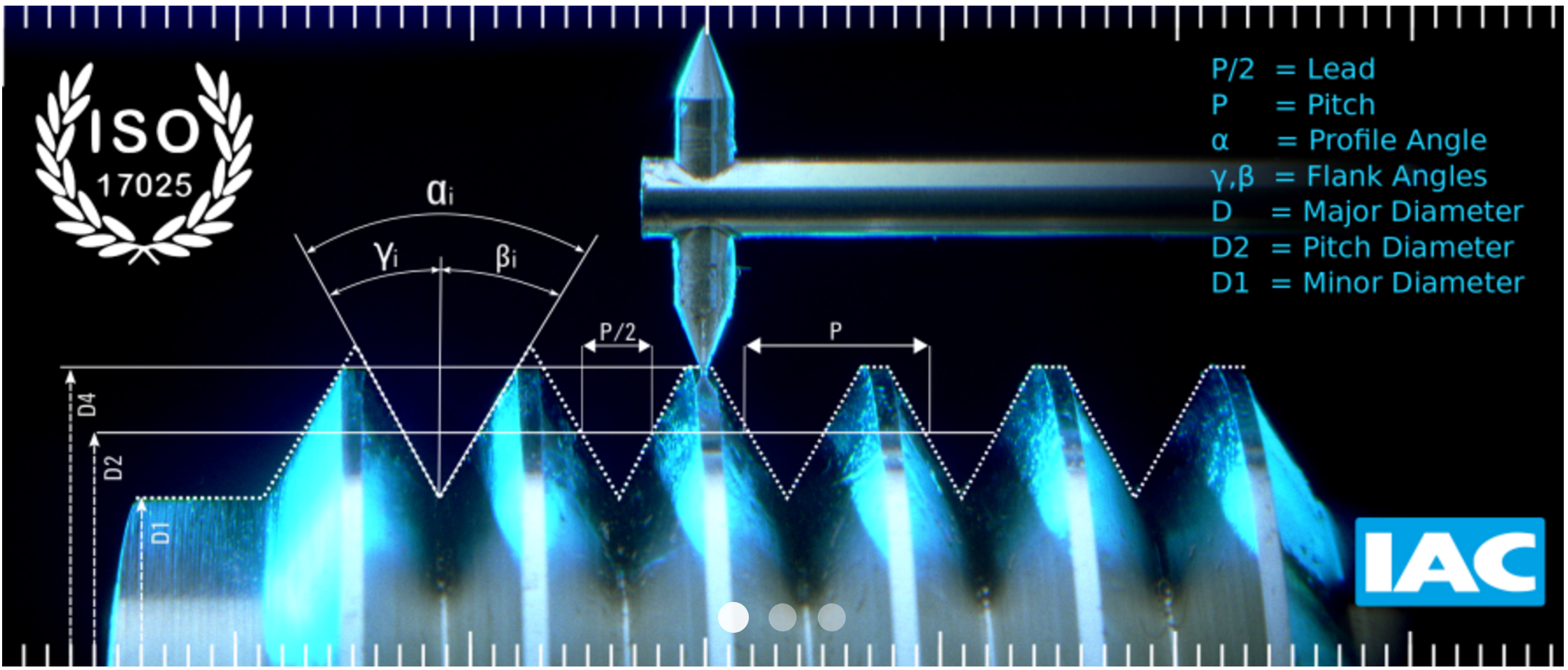 Get Started Today
Get a free quote for calibration or call 1-877-477-8204
to speak directly with a customer service representative
I need calibration for...
The New Standard for Thread Gauge Calibration
Tektronix is revolutionizing the future of thread gauge calibration with the addition of the MasterScanner XP. This powerful tool is designed to deliver superior, fully automatic calibration and thread parameter analytics within minutes. Production control capabilities, real-time graphical interpretation and ISO 9000/17025 compliance make the MasterScanner the industry standard for unparalleled accuracy and traceability.
Commitment to Quality
Powerful calibration for a wide range of thread gauge products.
Quick and easy measurement setup.
Cutting edge, patented technology.
High measurement stability and repeatability
All Items cleaned and wax dipped .
Guaranteed turnaround times.
Why Choose Tektronix for Multi-brand Services?
Calibration services for equipment from 9,000-plus manufacturers—far more than just Tektronix!
Extensive global service network—more than 100 points of service.
Superior quality—181 ISO/IEC 17025:2005 accreditation parameters.
1,100-plus associates—highly skilled technicians and sales representatives.