Download Manuals, Datasheets, Software and more:
CalWeb Overview Flier
There is no better way to ensure every instrument in your lab is within compliance than with CalWeb from Tektronix. CalWeb is 21 CFR Parts 11 and  820 validated to meet FDA guidelines in the United States, making it an ideal calibration program management system for hospitals, medical device manufacturers, and other life science applications. Download this short primer to see how CalWeb can transform your calibration program and help manage your mission-critical assets.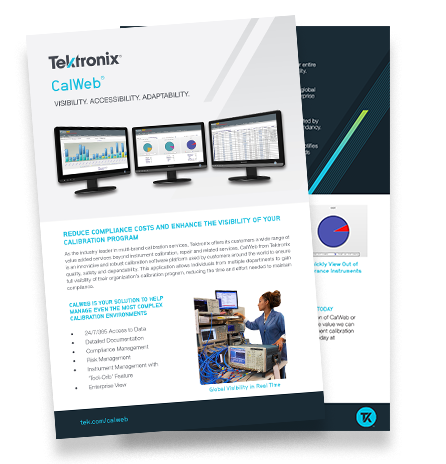 Are You Ready to Talk?
Talk with an expert today to find out what Tektronix can do for you.