Download Manuals, Datasheets, Software and more:
A Cosmetic Manufacturer's Journey to a Healthy Calibration Program
After receiving repeated Form 483 responses from the FDA, a well known cosmetics manufacturer called upon Tektronix to help get its calibration program back on track. Learn about how Tektronix solved the company's compliance problems by updating its calibration management process and using CalWeb
®
, an online asset management application from Tektronix.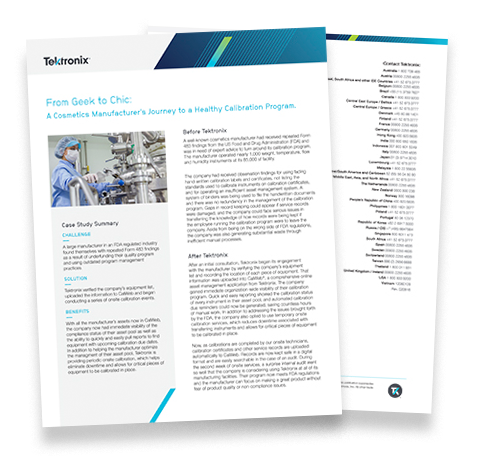 Are You Ready to Talk?
Talk with an expert today to find out what Tektronix can do for you.