Download Manuals, Datasheets, Software and more:

Calibration Services for
Aerospace and Defense Industries
With over 75 years of providing calibration for aerospace and defense organizations, count on Tektronix for the quality and expertise of calibration you can only get from an OEM of electronic test and measurement equipment.
Calibrate it All with a Single Source Partner
With Tektronix you can calibrate some, many, or all of your equipment with a single vendor. Reduce the hassle of multi-vendor solutions and rely on Tektronix expertise in calibrating 140,000+ unique instruments from 9,000+ manufacturers. View capabilities >>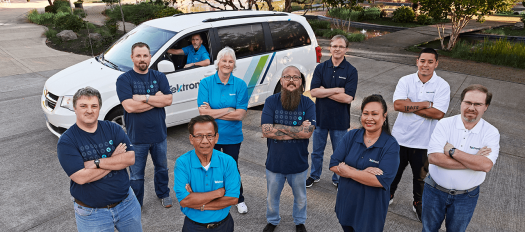 Dependable Turn-Around Time, Delivered When and How You Need It.
Only Tektronix offers flexible service options tailored in a program that maps to your turnaround time needs. Permanent or temporary onsite service, convenient pickup and delivery, priority shipping to factory – we offer it all. See options >>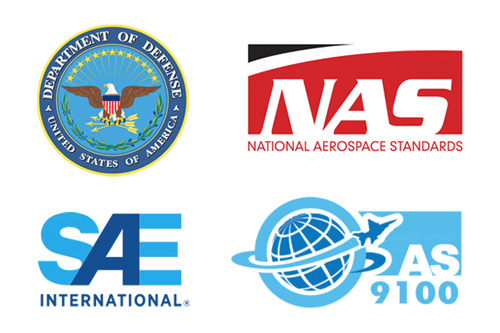 Mil/Aero Requirements Driven
Get the calibration services and security you need with our accredited labs, multiple certification levels, traceability, and a deep understanding of industry standards including AS9100d calibration requirements.

Your Experienced Partner
Our services team works in close partnership with you, delivering customized programs and daily service that ensures your equipment calibrations are on time and within budget.
Supplier to the World's Most Mission-Critical Companies
Aerojet Rocketdyne
Aerospace Corporation
Airbus
BAE Systems
Boeing
Cobham
Cubic Department of Defense (US)
Department of Homeland Security
GE General Dynamics
Honeywell
JPL
L-3 Harris
Lockheed Martin
Meggitt
NASA
Northrop Grumman
Orbital ATK
SAIC
SpaceX
Teledyne
Textron
Thales
US Military – all branches
US Department of Defense
Featured Content

Read our whitepaper for strategies and factors to consider when evaluating the cost and efficiencies of your internal calibration lab

Understand the questions to ask that ensure compliance and quality service when evaluating your next calibration provider.
Get Your Program Off the Ground Today