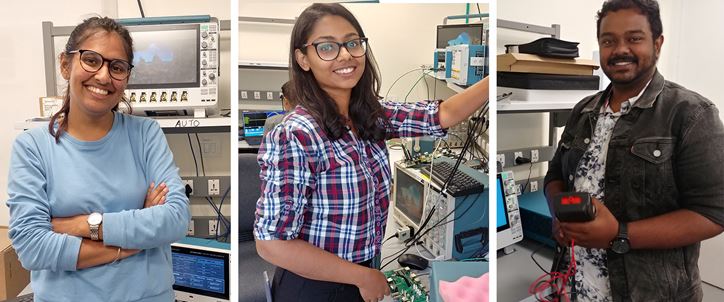 Avantika Misra, engineer, Tektronix India 
My first mentor once told me, "There is nothing called advanced. There's basics and there's more basics." Since that day, nothing has stopped my hunger for learning and improving. Every day is a challenge. But an engineer doesn't need motivation to complete a task. My older sister likes to remind me that "…a dedicated person is always on the go." Surprisingly she was right!
I was motivated to become an engineer by all the innovation I saw around me. Every day I see more and more milestones being achieved through science.
Today, I have a job at Tektronix working with oscilloscopes. I could not imagine a better company to work for. And how did I get here? I give credit to my college, University Visvesvaraya College of Engineering in Bangalore, which was established by Bharat Ratna Sir M. Visvesvaraya in 1917 and whose birthday we celebrate as Engineer's Day.
And what am I doing at Tek…just making sure that the protocols inside our scopes are followed and the rules are not being broken!

It's been a wonderful journey. Everyone takes care of each other. A home, away from home. It's always fun. Finally, after so many years of studying and completing my undergraduate degree, I have been able to put my engineering values and skills to great use.
And like Elon Musk says, "Don't give up until you're forced to give up. Persistence is important." I wish everyone who is an engineer - or thinks like an engineer - Happy Engineer's Day!
--------------------
Kaushiki Mishra, software engineer, Tektronix India
I have always had a knack for technology and gadgets ever since I was young which led to me getting glasses at the age 7.  At some point it seemed like everyone wanted to be a hacker. I was no different which is why I pursued a degree in Computer Science Engineering but later realized there were other opportunities for innovation and creativity.
As engineers, we are constantly changing the world with developments and solutions that affect everyone's lives. The fast-paced innovation in the world of technology never stops amazing me and excites my innate curiosity even more.
As a young engineer, I want to advise new engineers to keep learning and pushing boundaries. You don't need to dream of becoming the next Bill Gates or Steve Jobs. Anyone can develop the next generation of gadgets or software programs which will improve the lives of millions of people.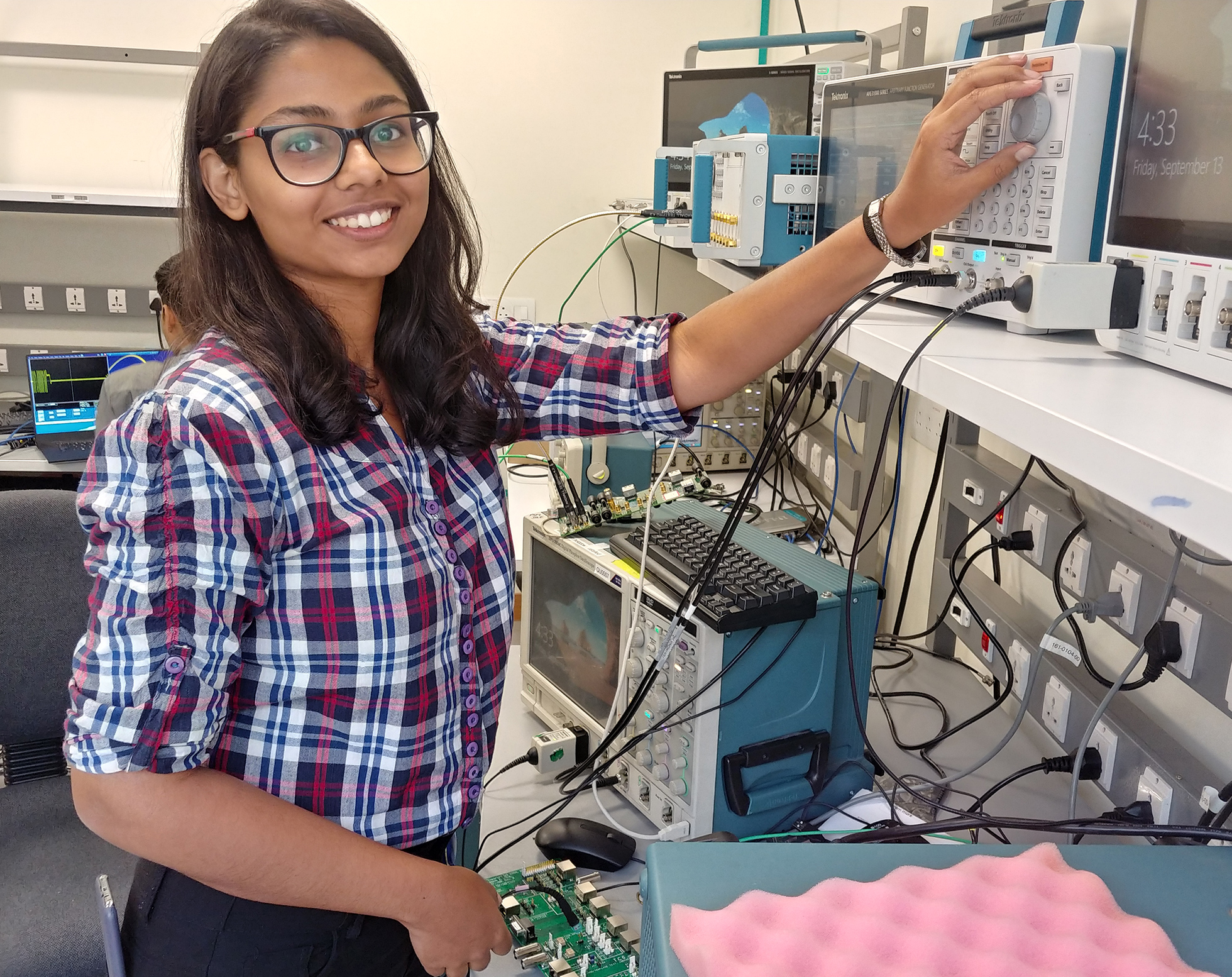 During my new employee immersion at Tektronix, one of the activities was to strike up a conversation with someone we didn't know. I was very reluctant but I managed to have a chat with few people and surprisingly none of them realized that it was an activity. This open mindset and culture where you can freely discuss your ideas is one of the things I love about working at Tek. Success here is determined by quality, not the number of hours you spend in office.
--------------------
Venkatesh B., engineer, Tektronix India
When I was very little, I was with a friend who was a year older than me. The only toy we had was an abandoned remote-controlled car. We used our hands to take it apart. Inside was a treasure, something we loved listening to, something that gave the toy its character. It was a 9V DC motor. We found a battery in the house and were able to power it up.
As I grew older, I started finding peace while listening to music. I experimented with connecting wires and making enclosures for speakers using old cassette players; learning along the way. I always felt failure was right beside me but as time elapsed, I gained knowledge and kept up my interest in engineering.
I started designing amplifier boards by hand and always felt lucky when I turned on the power and nothing happened - no smell, no sparks, no grey smoke, but no sound either. I simply needed to know what's happening and at which stage of the circuit. I saved my money and bought a $3 multimeter to see what I could learn. Then Tektronix happened…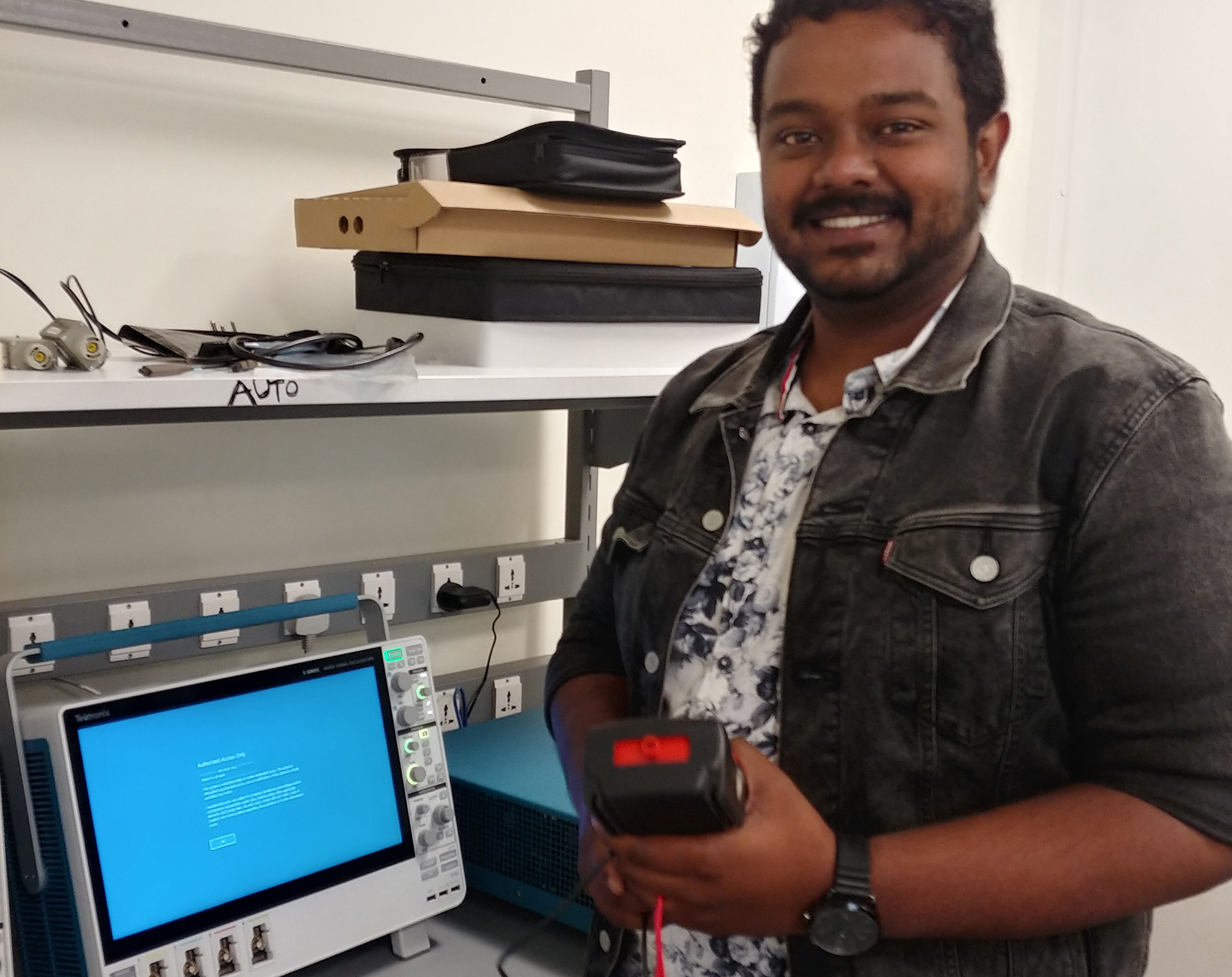 Fast forward a year later, Tektronix launched a new 3 and 4 series oscilloscope.  An employee newsletter encouraged everyone to post about the launch on social for a chance to win an oscilloscope. And to my surprise, I won my very own oscilloscope!!! I can't say it was a dream come true since I had only dreamed of a better multimeter. Now I know that you should always dream big.
Remember that the Egyptian pyramids were built brick by brick. When you start, there's only one stone in the middle of the desert, but you can imagine the magnificence. You just have to keep seeing and believing until it's actually there.
The most complex of algorithms are written… 1 line at a time. Remember, you're not the only one laying the first stone.
Happy Engineer's Day from Tektronix