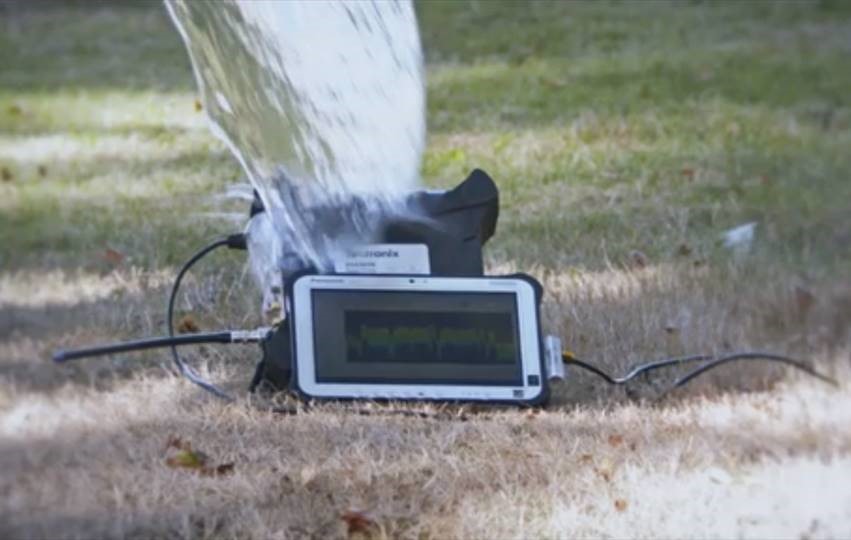 By David Akerson
I recently had a conversation with one of our prospective customers about their RF spectrum analysis needs and the capabilities of our portable spectrum analyzers. While he was impressed by the high speed full-span sweeps, the narrow-band scans up to 10X faster than  competing portable solutions, the real-time capture of short, transient signals with 100% POI, and the ability to capture and stream real-time raw data for immediate or post- analysis, the item he wanted to talk about most was ruggedness.
For the intended application, it was important to have a solution that could operate in a range of harsh weather conditions and "it might get dropped from time to time." To answer the customer's ruggedness concerns, I dug up video footage of some punishing tests our engineering team came up with for the Tektronix RSA500 Series Spectrum Analyzer. When I showed the customer, he said, "Now that's a tool, not a toy. You should make a video!" So, we did.
For anyone working outdoors with a spectrum analyzer, whether it involves RF sensing, RF situational awareness, interference hunting, spectrum monitoring or electronic warfare, this video is for you. We hope you enjoy it.
For more information on Tektronix portable real-time spectrum analyzers, watch the video here.