Contact us
Contact us
Live Chat with Tek representatives. Available 6:00 AM - 4:30 PM PST.
Download
Download
Download Manuals, Datasheets, Software and more:
Return to Search
GOMeasure ApS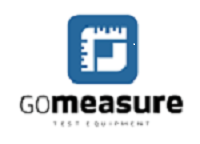 GOmeasure ApS is a Tektronix Full Instrument Business Portfolio distributor in Denmark. Their strengths are in-depth technical expertise, extensive product knowledge and ability to fully demonstrate the capabilities of Tektronix and Keithley products for their customers.
Product Specialization
DPO/MSO2000B, TDS1000B/TDS1000C-EDU/2000C/3000C, TPS2000B, DPO/MSO/MDO3000, THS3000, DPO/MSO/MDO4000C, DPO/MSO5000B, DPO7000C, DPO/MSO70000C/DX, DPO70000SX, RSA300, RSA5000/6000, TLA6000/7000, AFG3000, FCA3000, DMM, Power Supplies and Meters, Probes, Accessories and Keithley: DMM, SMU, Power Supplies and Switching, USB Spectrum Analyzers
Countries Served
Denmark, Iceland
Locations
| Country | City/State or Province | Contact |
| --- | --- | --- |
| Denmark | Arbertslund | Phone: +45 31 33 18 19 |