Download Manuals, Datasheets, Software and more:

Tektronix Calibration Capabilities
I need calibration for...
Equipment calibration for all instruments and industries
As the world's leading provider of multi-brand calibration services, we calibrate more than 140,000 instruments from 9,000 different manufacturers. We provide standard and accredited cost-effective calibration services to keep your equipment running in top condition.
Calibration Services By Instrument Type
Our experienced technicians and specialized equipment are ready to calibrate instruments of the following types: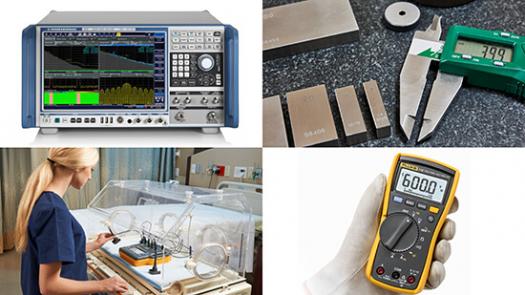 Calibration capabilities by industry
We also provide expert calibration and equipment certification services to a wide range of industries. Our services can be tailored to meet every client's specific requirements. We have made significant investments and developed core expertise in a number of industries requiring specialized equipment. We offer calibration services for the following industries, and more:
Cloud-based Calibration Certificate Storage Included with Calibration Service
Manage Complex Calibration Environments with CalWeb
One-Stop Shop for Managing your Calibration Program
Compliant with the FDA's 21 CFR Parts 11 and 820
Cloud-Based with Flexible Configurations
Multi-layered Security
Excellent Reliability with 99.5% Uptime
Intuitive User Interface
Mobile Device Support
Global Support in 10 Languages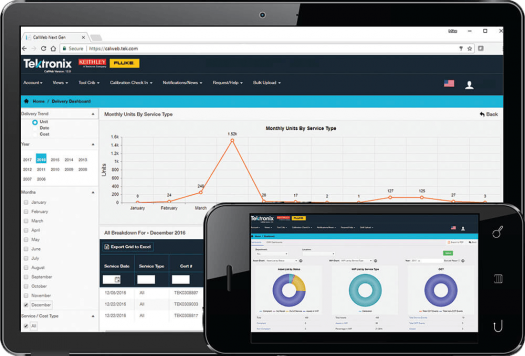 A decision to purchase a calibration service, based on price alone, may result in hidden costs and the potential for quality issues to affect your product or service. This overview provides tips on evaluating calibration service providers and their service offerings, and explains why the lowest cost calibration service provider may not be the lowest total cost to your business.
Properly calibrated instruments maximize ongoing operations for our customers as they provide essential information about the instrument's performance and condition. Calibration certificates are provided as evidence of service for each instrument calibration. Read about what you need to know about calibration certificates to run an effective calibration program.
Choose Tektronix for all your calibration needs
Calibration services for equipment from 9,000-plus manufacturers—far more than just Tektronix!
Extensive global service network—more than 100 points of service.
Superior quality—181 ISO/IEC 17025:2017 accreditation parameters.
1,100-plus associates—highly skilled technicians and sales representatives.