Download Manuals, Datasheets, Software and more:

Best-in-Class Design and Simulation Services for Mission Critical Applications
The expertise of Tektronix Component Solutions can be found at the core of all high-performance Tektronix oscilloscopes. From high-performance analog-to-digital converters to ultra low-noise high-speed amplifiers, Tektronix oscilloscopes require the best in state-of-the-art ASIC packages. The Tektronix oscilloscope engineering team relies on Tektronix Components Solutions to deliver ASIC packages that over-deliver on the most stringent design requirements of high-end oscilloscopes.
Tektronix Component Solutions provides best-in-class design services using predictive simulation methods to yield rugged solutions for the most advanced packaging needs. We view ourselves as an extension of our customer design team.
Whether your primary challenge is electrical, thermal, structural, or a mix of these characteristics, we have the right expertise to create a bespoke solution for your needs. Our design team specializes in high-reliability packaging for defense and aerospace applications where electrical performance and environmental survival are critical. Our team draws on previous experience, industry leading toolsets, and deep understanding of simulation methods and materials behavior, to provide robust design solutions for our customers.
State-of-the-Art Design Workflows
State-of-the art designs require state-of-the art toolsets and workflows. Tektronix Component Solutions makes extensive use of tools such as Ansys, Cadence, and SolidWorks which enables our engineering teams to develop sophisticated models of designs including closed-loop design validation. This validation significantly reduces risk and increases design confidence saving  both development time and expense.


Advanced Simulation
Accurate simulations require accurate knowledge of material properties. Simple material specifications from datasheets are often insufficient. Our team possess years of accumulated knowledge regarding a wide variety of materials. We regularly work with material manufacturers, outside materials testing labs, and other industry experts, to develop and curate our own library of materials qualified for advanced packaging.
Failure Analysis
We continually evaluate the performance of our designs.  After the prototype phase, we use analytical tools to gauge performance and then correlate results back to the simulations. Our on-site measurement capabilities, such as acoustic microscopy, allow us to identify, and correct, even the most elusive chip-package interaction issues and critical failure modes such as white bumps, ULK fracture, and underfill delimitation.
We strive to enhance our simulation and design capability by comparing simulations results with real-world measurements for both electrical and mechanical challenges. We update simulation methods based on findings to strengthen our foundation and increase the model accuracy of the design.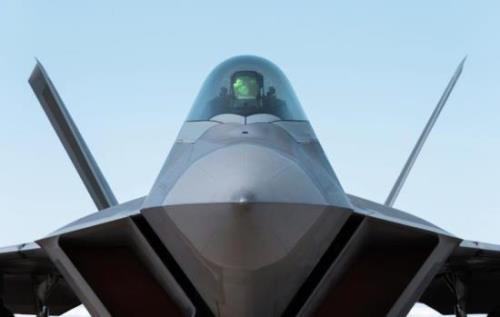 As a proven US-based, ITAR-registered supplier to a variety of defense programs and companies, Tektronix Component Solutions is an ideal partner for defense applications requiring high-performance, mission-critical microelectronics. Offering services and products that include wafer test, IC packaging assembly and test, 2.5/3D packaging, and design & simulation, Tektronix Component Solutions has the expertise and capabilities to meet your requirements for high-reliability microelectronics.
With more than 40 years of experience, Tektronix Component Solutions is the stable supplier that you can trust to deliver on long-term military programs.
Trusted, ITAR-Registered Supplier
Tektronix Component Solutions has been accredited by the U.S. Department of Defense (DOD), Defense Microelectronics Agency (DMEA) as a Category 1A microelectronics Trusted Source for IC packaging/assembly and test services – the highest designation awarded by the U.S. Department of Defense. This enables Tektronix Component Solutions to serve U.S. defense customers with classified program requirements. The accreditation certifies that Tektronix Component Solutions meets stringent product control and security standards in providing trusted microelectronic services. Tektronix Component Solutions also holds certifications in ISO9001/ISO14001 and AS9100D and meets all ITAR requirements.

As an on-shore, ITAR-registered supplier, Tektronix Component Solutions has stringent standards in-place to protect and control sensitive information related to defense programs. With many years of experience supporting defense customers and programs, we recognize and adhere to the added level of responsibility in providing microelectronic engineering and manufacturing services to the military.

High-Performance Products and Services
Our military experience spans a variety of critical applications, including communications, avionics, radar, propulsion control, and guidance systems. Tektronix Component Solutions has supplied high-performance and high-reliability products to defense programs such as the F-22 Raptor and F-35 Lightning II (Joint Strike Fighter) with a focus on continual C-SWaP (cost, size, weight and power) improvements.

Having served military and commercial aerospace customers for many years, Tektronix Component Solutions has a deep understanding of the high-reliability requirements of those applications. As such, we fully utilize our unique strength in test to deliver fully-tested parts that have proven to operate successfully in mission-critical environments.
Tektronix Component Solutions has a team of engineers ready to help you solve your most complex design, packaging, and test challenges. Contact us at
[email protected]
, 1-800-462-9835, or use the form to the right, to discuss how we can help.