Live Chat with Tek representatives. Available 6:00 AM - 4:30 PM
Download Manuals, Datasheets, Software and more:
High Speed Serial Communications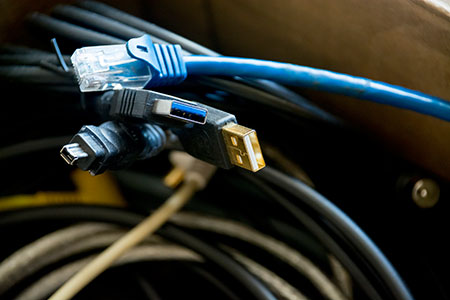 High-speed digital standards are quickly evolving to support the performance demands of our data driven world. Next generation serial standards and data communication requirements are bringing new test challenges, pushing the limits of today's compliance and debug tools. From design and simulation, analysis, debug, and compliance testing, Tektronix provides advanced, automated measurement solutions to optimize performance, speed up validation cycles and accelerate time-to-market.
Featured Content
Accelerate PCIe, SAS, SATA Test and Debug
Keeping pace with the next generation of data rates and storage standards requires end-to-end solutions that can scale to 32Gb/s while providing current-gen capabilities.
Discover how to accelerate your design testing and debug.
Consumer Standards over Type-C
The Type-C connector provides consolidation of consumer standards USB 3.1, DisplayPort 1.4, and Thunderbolt. This translates to new design challenges making it difficult to keep design costs low while maintaining optimal electrical margins on your products.
Discover how to tackle these new challenges.
e-Guide to High Speed Interface Standards
This FREE e-Guide will help you learn more about design challenges for testing PCIe 4.0, SAS, SuperSpeed USB, and DDR4 standards. You get quick access to technical resources that will help you understand design challenges and pick the right solution for your test needs.


Enter email:
Please enter a valid email address.
Your email has been sent.