Live Chat with Tek representatives. Available 6:00 AM - 4:30 PM
Download Manuals, Datasheets, Software and more: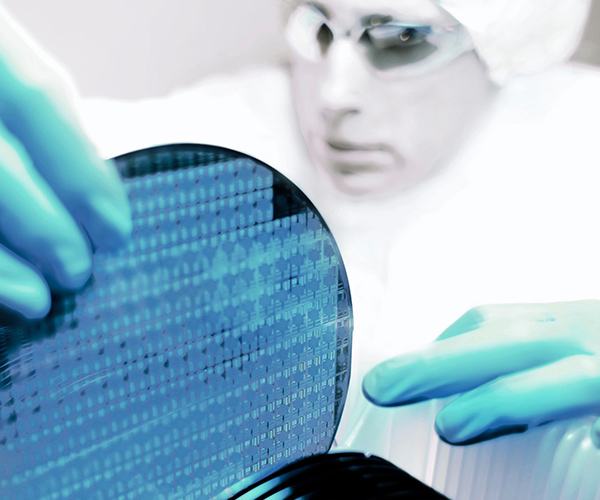 Dễ dàng, chuyên nghiệp, hoàn tất.
Tektronix đóng vai trò như một phần mở rộng của đội của bạn, cung cấp các giải pháp dịch vụ hiệu chuẩn phù hợp để tiết kiệm thời gian, tiết kiệm chi phí và đảm bảo độ chính xác cho thiết bị đo lường và kiểm tra điện tử. Chúng tôi phối hợp với bạn để giúp đưa ra các quyết định kinh doanh sáng suốt nhất trong việc tăng cường hoặc thuê ngoài hiệu chỉnh các thiết bị T&M tinh vi. Mỗi ngày, hàng nghìn công ty trông cậy vào Tektronix để cung cấp các hiệu chuẩn chất lượng OEM với giá thị trường cạnh tranh.
Bảo dưỡng Tektronix, Keithley, Fluke, Keysight, Rohde & Schwartz, Agilent, +9000 thương hiệu thiết bị T&M khác
Tùy chọn chương trình phù hợp: tại chỗ, giao hàng từ vị trí địa phương đến nhà máy
Thời gian quay vòng nhanh chóng, đáng tin cậy
Toàn bộ phạm vi hiệu chuẩn Z540 và ISO 17025 được công nhận
Kỹ thuật viên được chứng nhận A2LA
Semiconductor Assembly and Test Services
Mọi nơi bạn cần chúng tôi có mặt
Tektronix cung cấp mạng lưới phòng thí nghiệm dịch vụ hiệu chuẩn toàn diện nhất thế giới cho các thiết bị kiểm tra và đo lường. Hơn 1.100 kỹ thuật viên có kinh nghiệm và được chứng nhận sẵn sàng bảo dưỡng các thiết bị của bạn từ khoảng 100 phòng thí nghiệm trên toàn thế giới. Đối với các công ty toàn cầu, chúng tôi là đối tác địa phương giúp bạn quản lý các chương trình hiệu chuẩn cho toàn bộ nhóm thiết bị của bạn trên nhiều địa điểm.
Địa điểm Trung tâm dịch vụ

"Tektronix' upfront communication on issues was key to solving problems in a timely manner and keeping our development on schedule. Quick responses to requests from programs, engineering, and supply chain regarding schedule were crucial in keeping projects on track."
-Defense Contractor Supply Chain Manager
Tektronix Component Solutions offers a wide range of collaboration business models. From simple outsourced assembly and test, to complete turnkey services, we have the flexibility to integrate with your business in the manner most effective for you.  We help our customers succeed across a wide range of activities from early design and simulations, through advanced packaging prototyping, and on to full volume production.


Tektronix Component Solutions is a U.S. Dept. of Defense, Defense Microelectronics Activity Category 1A Trusted Supplier to deliver trusted foundry goods and services.
Problem Solving Is Our Way of Life
Tektronix Component Solutions is an operating company of
Fortive
. Problem solving and continuous improvement is at the heart of everything we do.  The core of our continuous improvement is the Fortive Business System – our proven system for progress.
How we accelerate impact.
The Fortive Business System (FBS) is a powerful set of tools and methods that help us drive growth and innovation, ensure safety and quality, minimize waste, deliver for our customers, lead effectively, and scale our successes. It's fundamental to who we are and how we work, and we continuously adapt and evolve it to propel us forward across disciplines, industries, and geographies.
A strong foundation with unlimited possibilities.
FBS was born in the mid-1980s, when one of the Fortive companies studied Japanese lean manufacturing principles in response to intensifying competition. The new practices were so transformative that they were applied across Fortive companies, beyond the factory floor. Over time, we have developed processes and added tools to support all of our businesses and functions, from construction management and medical device calibration to software development.
Today, FBS is far more than a productivity initiative—it's our competitive advantage for driving innovation and delivering transformational technology for our customers, and it's always evolving along with our businesses. We apply FBS to drive continuous improvement and accountability in everything we do, from inclusion & diversity and leadership to workplace safety, sustainability, and innovation.

Tektronix Component Solutions has a team of engineers ready to help you solve your most complex design, packaging, and test challenges. Contact us at
[email protected]
, 1-800-462-9835, or use the form to the right, to discuss how we can help.