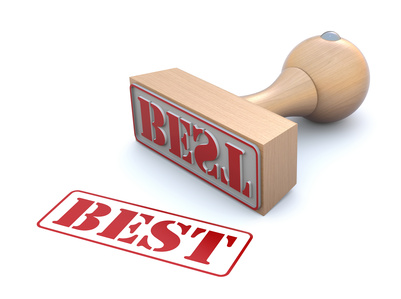 At Tektronix we work to transform the way you test, and that is exactly what we did with the release of the MDO4000 Mixed Domain Oscilloscope. Also known as the world's first (and only) mixed domain oscilloscope, the MDO4000 allows users to capture time-correlated analog, digital and RF signals for a complete system view of a device. But instead of rattling off the MDO4000's specs, we think the following case studies speak volumes about just how revolutionary this oscilloscope really is.
LocoLabs
LocoLabs, a Silicon Valley-based product design firm, aims to tackle the toughest embedded design problems around, and is committed to staying a "rev-zero" company (i.e. every design product works right the first time, no revisions required).

As wireless has become standard in most custom embedded product designs, LocoLabs has faced challenges correlating time and frequency domains using its existing instrumentation to fully validate complex designs. Because of the need to precisely time-correlate analog, digital and RF signals to get a complete system view, it was no longer enough to have equipment that tested analog and digital in the time domain. Frequency domain is now equally important.
Keeping its commitment to flawless and efficient work in mind, LocoLabs began looking for a solution that would address its need for improved validation testing of wireless design. While visiting the Tektronix Scope Bar at DesignCon West, Brad Hoffert, LocoLabs co-founder, learned that the MDO4000 is the first and only oscilloscope to include a spectrum analyzer, allowing it to provide support for analysis in both time and frequency domains – plus, it's all time-correlated for a complete system view of interactions in a device.  
"The ability to trigger across the four scope inputs and the logic analyzer is very powerful," said Hoffert. "We always wanted that functionality and then, when you throw in the RF, it pushed us over the decision edge. We use near-field probes quite a bit when we're analyzing radiated energy spectrums to reduce noise for EMI compliance."

LocoLabs quickly pushed the MDO4000 into service and is now enjoying the dividends the oscilloscope created. In addition to successfully tracking down noise sources in a high voltage power supply for a homeland security customer (with no revisions of course), the MDO4000 is helping LocoLabs maintain its stellar reputation and attract more clientele.
LTX-Credence
In the semiconductor automated test equipment (ATE) segment, speed is of the essence. Production tests occur at the end of the line, and more often than not, chip designers are running behind schedule on their designs. Because ATE solutions can't be put in place until the chip design is completed, the pressure gets put on ATE suppliers, like LTX-Credence (LTXC), to help get the project back on schedule.
In the past, LTXC engineers turned to a combination of spectrum analyzers, oscilloscopes and logic analyzers to develop and debug ATE applications. One of the more time-consuming aspects of this process was correlating digital input signals with RF responses, such as measuring the RF settling time of a synthesizer. This involved a complex test configuration to allow different instruments to communicate and often some manual counting of 1s and 0s. All told, this aspect alone could take a half a day to complete.
To see if the MDO4000 was a good fit for LTXC's busy lab environment, Craig Vieira, senior RF applications engineer for LTXC, took on the task of putting the instrument to the test. Thanks to the MDO4000's familiar and intuitive user interface, it didn't take long for Vieira to obtain a result — about 30 minutes compared to hours using the older method.
One of the evaluation tests Vieira conducted consisted of setting up a SPI bus (using three digital channels in a bus configuration with lines for CLK, DATA and ENABLE) and triggering. The objective was to measure the settling time of a synthesizer. The first step was to initiate a trigger on the "007D 0000" data set, which displayed the data signals that make up the bus. Not only did this immediately show the programmed information but also the data could be used as a triggering mechanism for the MDO4000's spectrum analyzer. Vieira then set up the vertical (time) cursor "A" to indicate the start of the settling time calculation. The RF spectrum shows a small signal at 2.5GHz, the frequency Vieira programmed into the synthesizer.
 

Based on the impressive results, LTXC added an MDO4000 to its lab instrument lineup. The reception has been extremely positive among the RF engineers. Thanks to its portability and versatility, the MDO4000 sees daily use for a variety of test and measurement tasks both large and small. When it comes to decoding SPI or I2C bus data and matching it to RF signals, the MDO4000 is the only fully integrated solution available on the market today.
For more information: MDO4000 Mixed Domain Oscilloscope
Since publishing the above blog, Tektronix is currently offering a free upgrade to 3/6 GHz spectrum analyzers and a free bundle of software applications on mixed-domain oscilloscopes. Check out the details here and save away!
Image Credit: © mipan - Fotolia