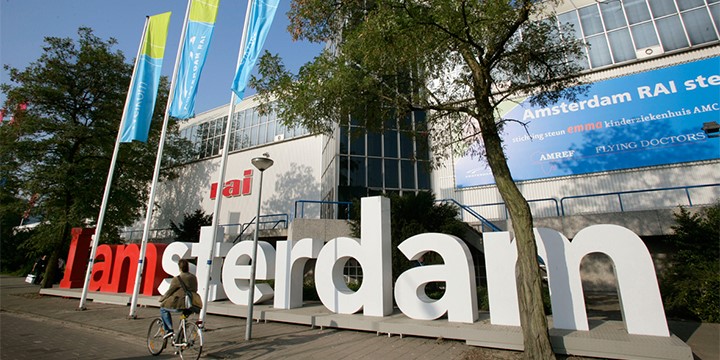 A wave of new technologies – all intended to improve the experience for viewers – is crashing down on broadcast, media and entertainment industries. At this year's IBC next week in Amsterdam, Tektronix, will be unveiling new product features and capabilities to help the industry get the most out of technologies like 4K, high dynamic range (HDR) and wide color gamut (WCG), video over IP, and adaptive bit rate (ABR).
The premier annual event for professionals engaged in the creation, management and delivery of entertainment and news content worldwide, the IBC exhibition is being held 9-13 Sept., 2016 and is expected to draw more than 55,000 attendees from 170 countries to the Amsterdam RAI Exhibition and Congress Centre and will feature products from over 1,600 exhibitors. Tektronix will be demonstrating its full range of industry leading video test and monitoring solutions in Stand 10 D41.

Here's are the highlights of what to expect from Tektronix:
Extended HDR Support
High Dynamic Range (HDR) and Wide Color Gamut (WCG) are gaining importance when it comes to acquiring high resolution 4K content. This means that monitoring high fidelity signals takes on new importance when setting the correct white point and adjusting the dynamic range of images.
To assist camera operators, editors and colorist in capturing high fidelity content, Tektronix will introduce a range of HDR graticules for its WFM/WVR 8000 series waveform monitors and rasterizers at IBC 2016. The new graticules will allow users to set correct white point and adjust levels to fully use the dynamic range of their content.
Current WFM/WVR 8300 and 8200 waveform monitors and rasterizers provide a flexible platform for monitoring and optimizing 4K and HDR content and can be upgraded to support 4K quad link and ITU-R BT.2020 WCG today.
Graphical PVQ Scoring
As the broadcast industry moves more toward file based delivery of all services and the increased adoption of multi-screen and Over-The-Top (OTT) media services, the amount of video content that must be tested and verified is expanding rapidly. For content creators, distributors, post-production houses and broadcasters with file QC workflows, Tektronix has made numerous enhancements to Aurora, providing fast and scalable file-based QC that improves OTT and video-on-demand (VOD) workflows and supports regional delivery specifications. The following new enhancements have been made to Aurora to meet the needs of this fast-growing market:
In order to help large content distributors accurately detect artifacts and reduce the number of false positives and negatives, Tektronix has added a new quality scoring mechanism, Perceptual Video Quality (PVQ) for file-based QC. This offers a graphical representation of the PVQ algorithm, so that customers can easily examine the affected portion of the content and rank video quality in a similar way as a Mean Opinion Score (MOS), separating quality files from the bad ones. 
Tektronix now offers Aurora On-Demand, for the fastest file-base QC on the Amazon Web Services (AWS) Cloud. Aurora performs comprehensive checks for quality compliance, playability of audio and video after encoding, at ingest, after transcoding and before playout.  Aurora now processes the files on AWS S3 Storage. With the industry's fastest QC engine, Aurora helps optimize the EC2 compute instances resources usage on the AWS Cloud. Aurora also supports the SOAP API for the integrations to the external world on AWS.
Tektronix now supports the AS-10 PAD Delivery Specification, offering the ability to test content that is delivered to French broadcasters for compliance. As broadcasters in different regions mandate new restrictions for files delivered from post-productions houses, Tektronix offers post-production professionals a way to test those restrictions and delivery specifications to ensure high quality content.
Interactive QC Analyzer for File-Based Content
Faced with ever-increasing volumes of file-based content and new codecs and formats, content creators cable operators and broadcasters need advanced tools for ensuring the quality of content for file-based workflows.
At IBC 2016, Tektronix will introduce Hydra, a new interactive QC player and analyzer for file-based content. With broad codec and wrapper format support, Hydra will allow QC operators to use a single tool for all the file formats they are likely to encounter saving time and boosting productivity.
Hydra will be offered in both a desktop version for deep pixel-accurate file analysis and a frame-accurate streaming version for larger QC operations with browser-based playback. It will offer the ability to visualize content, play audio and render captions and text—all from a convenient browser interface.
For maximum operational efficiency, Hydra can be used in conjunction with Tektronix' automated QC tool, Aurora. The combination of automated QC and interactive QC will allow operators to check files up to 8X faster than real time. Once errors are identified by Aurora, they can be presented to operators for instant, frame-accurate review and confirmation.
For more information on IBC, go to http://www.ibc.org/visit-ibc-explore-learn-and-network/ibc-exhibition. Hope to see you there!