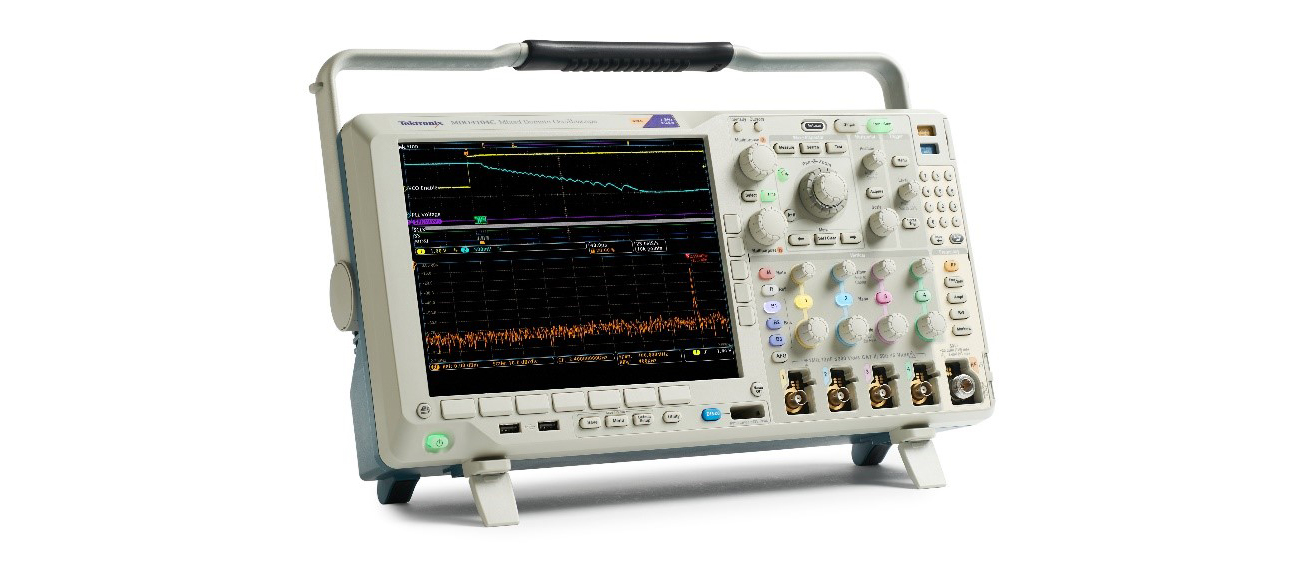 By Wilson Lee, Technical Marketing Manager, Tektronix
Rohde & Schwarz recently introduced its version of Tektronix MDO3000 and MDO4000 mixed domain oscilloscopes. I found it curious that their launch offer includes a separate free spectrum analyzer . . . why exactly would a company need or want to offer something for free, when launching a brand-new product?
What this illustrates to me is the sheer challenge of developing a mixed domain oscilloscope that provides the most accurate measurements possible, with guaranteed specifications across 15 key measurements. Other manufacturers have only gone as far as four measurements. You can read more about this in our Accurate Measurements Matter fact sheet. Tektronix has always been the leader in providing an integrated solution addressing key pain points engineers face when they need to find elusive anomalies.

With the complexity of modern embedded designs and rapid growth of wireless applications, it has become increasingly costly for designers to have all the tools they need to properly debug and troubleshoot designs. Our MDO scopes eliminate this issue by including six integrated instruments.
The MDO's 6-in-1 functionality includes a true spectrum analyzer and integrated arbitrary function generator, logic analyzer, protocol analyzer and digital voltmeter. These instruments provide best-in-industry accuracy, which means faster time-to-market and higher measurement confidence. Not only do designers save the time and cost of having to purchase each function separately, they benefit from a consistent user interface across all functions, eliminating the need to learn and re-learn different instruments. The field-proven MDO series includes everything a design or field engineer could want in a scope in a portable, 12-pound form factor.
While technology never stands still and is always changing – the best stand out – which is why the Tektronix MDO series stands out, even in comparison to brand-new offerings. Check out the MDO4000C Technical Overview video highlighting the benefits of our solution.
Lastly, please stay tuned for a special MDO offer coming in February.