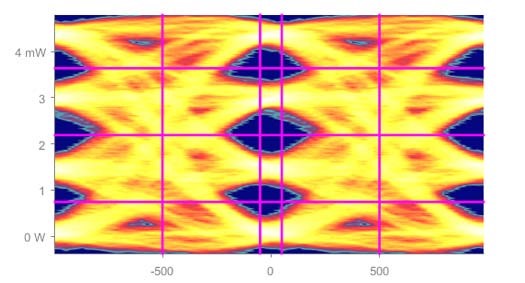 Tektronix will be among the more than 700 exhibitors on hand at Optical Fiber Conference and Exhibition (OFC) 2019 showcasing the important role test and measurement solutions play in bringing optical and optoelectronic innovations to market. The event is taking place March 3-7 in San Diego, California.
When you stop by the Tektronix booth (#2631) you'll see hands-on demos of our solutions in action and learn how optical engineers use them to validate and debug their designs or improve manufacturing yields. What's more, for every person who has their photo taken at our photo station and shares it socially, Tektronix will make a donation to Girl's Inc., an organization that promotes STEM education for girls across the US. You can also find us in booth #4749 supporting the Ethernet Alliance's interoperability demo.

Optical innovations play a vital role in powering our communications networks today, whether it's long-haul transmission of web traffic around the world or faster and more cost-effective communication within data centers. For the latter, new 400G technologies are now reaching market and deliver a massive increase in bandwidth compared to the 10G and 100G technologies currently in use.
But bringing 400G solutions to market is no easy task. Speed increases always bring new problems and the move to 56 Gbd and PAM4 links are no exception. A particular source of pain is that manufacturers are finding that the TDECQ model that has been adopted for PAM4 testing takes a long time to complete, making it difficult to scale production.
To address this challenge, Tektronix will be demonstrating enhancements to our DSA8300-based equivalent-time solution that cuts the time required to test a 400G module approximately in half. The new "tuning" mode support faster tuning of signals leading to reduced test time.

Alongside the DSA8300 will be our real-time oscilloscopes with support for up to 64 GBd optical and electrical bandwidth for 400G. Tektronix leads the way in the industry with comprehensive 400G test support for both sampling and equivalent time oscilloscopes. Among the new capabilities you'll find at the event are clock recovery for modulations and support for speeds outside of the standard along with support for BER measurements with equalization.
Of course, there's more to optical than high-speed networking. That's where Keithley's LIV test solutions come in that reduce test setup times by as much as 50% and enable up to 10x throughput gains, increasing test productivity. Keithley LIV test components you'll find at OFC include a dual channel 2602B SMU, 2510 TEC controller and DMM7510 Precision Digital Multimeter for LED and Laser Diode production testing.
One more demo you won't want to miss is that of the Ethernet Alliance, a global consortium dedicated to the continued success and advancement of Ethernet technologies. Backed by 21 member companies including Tektronix, the organization's display captures key Ethernet technologies, including interoperable 100 Gigabit Ethernet to 400G solutions, increasingly mature PAM4 technologies, and a live 400G network spanning a half-dozen booths. As noted, an interactive demo including Tektronix solutions will be available for viewing in booth #4749.
In addition to supporting the Ethernet Alliance's demo, Tektronix equipment will be showing up in a number of customer and partner booths where it will be used to validate the performance of cutting-edge optical technologies.
OFC is the largest global conference and exhibition for optical communications and networking professionals. For more than 40 years, OFC has drawn attendees from all corners of the globe to meet and greet, teach and learn, make connections and move business forward.
We hope to see you at show!