Download Manuals, Datasheets, Software and more:
Amazon Announces Financial Incentives for Frustration-Free Packaging Program
Amazon recently announced that it will require items larger than 18" x 14" x 8" or 20 lbs. or more to be certified through its Frustration-Free Packaging Program. In addition, between now and July 31, 2019, Amazon will issue a $1 early adopter credit for each certified package that is received in its fulfillment network.
Launched in 2008, Amazon's Frustration-Free Packaging Program is responsible for eliminating more than 244,000 tons of excess packing materials. In 2017 alone, brands saved the equivalent of 305 million shipping boxes. Manufacturers who sell and ship their products through Amazon are often spending more money than necessary on packaging, or even worse finding that their packaging doesn't stand up to the rigors of the transportation environment. To ensure the quality of packaging, Amazon has long had an in-house test lab and has recently begun certifying third-party labs to better meet the growing demand for package testing and to encourage the development of innovative new packaging systems.
Tektronix is a member of the Amazon Packaging Support and Supplier Network (APASS)and is certified by Amazon to provide ISTA 6-Amazon.com package testing for products being sold on its website. Certified package testing from Tektronix helps manufacturers reduce overall packaging costs, minimize shipping damage, and delight their customers with intuitive and easy-to-remove packaging.
Tektronix is a leading provider of package testing services and its labs are certified by the International Safe Transport Association (ISTA) to perform a variety of package and transportation tests. Tektronix is one of a small number of labs certified to Amazon's standards.
"For anyone selling products on Amazon, it's important to qualify for Amazon's Frustration-Free Packaging program while also going a step further to design and test packaging that lowers costs, arrives on the doorsteps of customers undamaged and is easy to open," said Jonathan Russell, general manager of Americas Service, Tektronix. "We already offer a wide array of testing services to leading companies across many industries and are excited to bring our deep expertise to customers shipping products on Amazon."
Tektronix offers two types of certified ISTA 6-Amazon.com testing services:
SIOC (Ships-In-Own-Container) Testing -- This test is for packaged products shipped by vendors to Amazon.com fulfillment centers and delivered to final customer destinations. It challenges the capability of both the package and product to withstand transport hazards normally encountered during handling and transportation.
Over Boxing Testing -- This is a general simulation test for eCommerce fulfillment for individual retail packaged-product being placed into a master shipping container (Over Box) either by itself or with other retail-packaged products. This test evaluates a package's ability to withstand the general damage-producing motions, forces, conditions and sequences of transportation.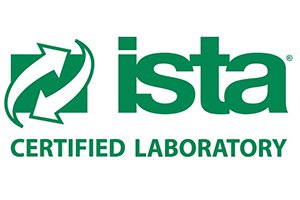 Tektronix testing services labs are ISTA certified to perform a variety of tests.
Boston (Billerica), Massachusetts
Wayne, New Jersey
Chicago (Addison), Illinois

Tektronix is certified by A2LA as an ISO 17025 Accredited laboratory. View Certificate...