Contact us
Contact us
Live Chat with Tek representatives. Available 6:00 AM - 4:30 PM PST.
Download
Download
Download Manuals, Datasheets, Software and more:
Have it all with the new Tektronix MSO/DPO5000 Series Oscilloscopes.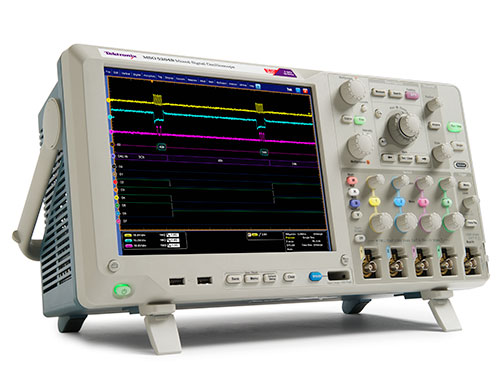 MSO/DPO5000 Series Oscilloscopes
The new MSO/DPO5000 Oscilloscope Series breaks all conventions.

For starters, it offers up to 2 GHz bandwidth, and 20 analog and digital channels on one instrument.

Not to mention, you can view up to 16 decoded serial and/or parallel buses on your display simultaneously. All supported by a robust Windows 7 operating system for easy connectivity to your networks.
Free XYZ's of Oscilloscopes
This sixty-page primer covers a variety of topics, including:
Types of Oscilloscopes
Systems and Controls
Performance Terms & Considerations
Measurement Techniques
and more!
Oscilloscopes are the key to meeting today's demanding measurement challenges.